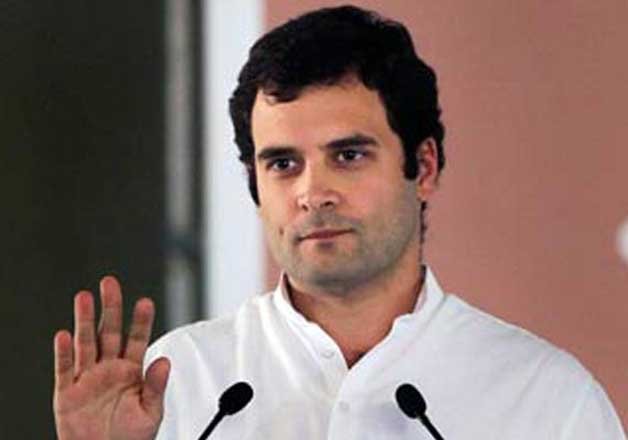 Panaji: The Youth Congress in Goa wants Congress vice president Rahul Gandhi to break his silence and lend his voice to the protests against RSS chief Mohan Bhagwat's comments against Mother Teresa.
When asked if Gandhi, who is on "leave" according to party officials, should break his silence on Bhagwat's accusation of conversion against Teresa, state Youth Congress president Xavier Filhao said: "Of course".
When asked if he should break his leave and lead the party's charge against the remarks, Filhao said: "He will do it at an appropriate time. Right now he is not available".
Filhao was speaking to reporters in Panaji, shortly before Youth Congress office bearers burnt an effigy of the Rashtriya Swayamsevak Sangh (RSS) chief in the city.
Bhagwat, who was speaking during a function in Bharatpur, Rajasthan Monday, was quoted in the media as saying: "Mother Teresa's service would have been good. But it used to have one objective, to convert the person, who was being served, into a Christian."
The statement has caused a political uproar across the country.
The penalties have been imposed for fraudulent and unfair trade practices under the section 15HA of the Sebi Act, which calls for a penalty of Rs 25 crore or three times the amount of profits made out of such practices, whichever is higher.  
A further penalty has been imposed for "contravention where no separate penalty has been provided" under the section 15HB, which provides for a maximum penalty of Rs 1 crore.
Sebi said that the material made available on record has not quantified the amount of disproportionate gain or unfair advantage made by the entities and the loss suffered by the investors as a result of the default.