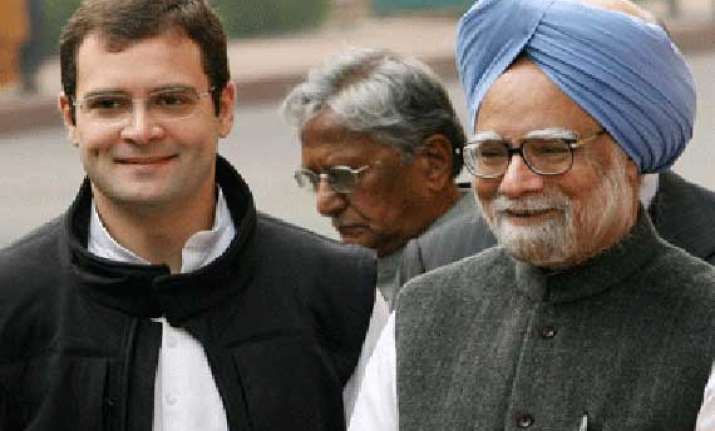 New Delhi: Absence of Rahul Gandhi at a dinner hosted by Congress President Sonia Gandhi in honour of outgoing Prime Minister Manmohan Singh raised political eyebrows yesterday night.
PMO sources said that Rahul had met the Prime Minister on Saturday to thank him and told him that he won't be in town yesterday.
There was speculation that Rahul was probably travelling abroad and would be back before counting of votes for the Lok Sabha polls begins on Friday.
When asked why Rahul had not attended the dinner, Union Minister Kamal Nath said that he was not aware of the reason.  "I do not know why he did not attend," he said.  
Another minister R P N Singh when asked about questions raised over Rahul's absence said,"It is unfortunate that politics is being done over it."