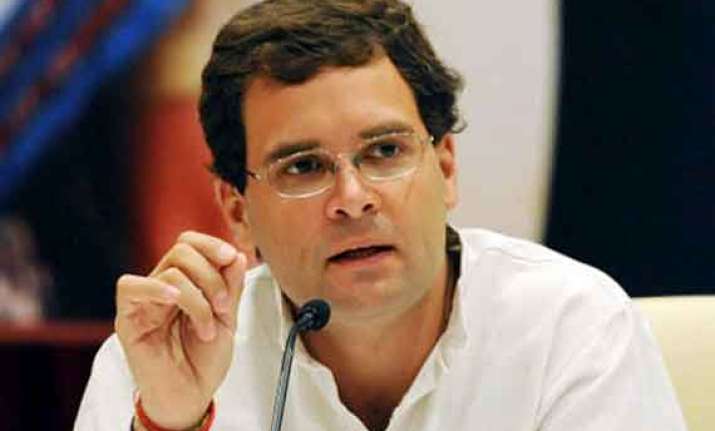 Gannaur(Sonepat): Congress vice-president Rahul Gandhi today promised his party would implement Right to Health if his party was returned to power in the forthcoming Lok Sabha elections.
Addressing a gathering of farmers' representatives here, Rahul Gandhi said, UPA had brought Right to Work (MNREGA), Right to Information, Right to Food, and now it would bring Right to Health, if it returns to power at the Centre.
The gathering was compered by Union Rural Development Minister Jairam Ramesh. The Congress vice-president said, free treatment and medicines will be given to people under the Right to Health.
Rahul Gandhi also promised to bring 70 crore Indians living above the poverty line to middle class category. He said, major thrust will be given to manufacturing sector to generate crores of jobs, and the education system and training will be changed.
"In the last 50 years, all the major achievements like the Green Revolution, White Revolution, banks nationalization, computerization were brought about by the Congress party. Our party understands India and works accordingly. We don't force our ideology on the people", he said.
Rahul Gandhi hit out at the BJP saying senior BJP leaders like Atal Bihari Vajpayee and L K Advani used to oppose computerization when my father Rajiv Gandhi was prime minister.