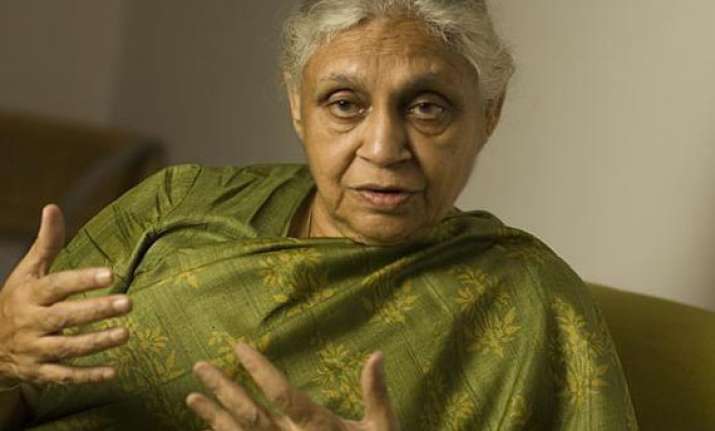 New Delhi: Congress vice president Rahul Gandhi "is learning" and it is not right to "pre-judge" him, Delhi Chief Minister Sheila Dikshit said Saturday.
"He is learning ... Let us not pre-judge him ... start judging him if he is chosen prime minister when Congress comes to power (in 2014)," Dikshit told CNN-IBN channel in an interview.
She was responding to questions related to Gandhi's remarks at an Indore rally Thursday that an intelligence officer told him that Pakistan's Inter-Services Intelligence was in touch with Muslim youths in riot-hit Muzaffarnagar.