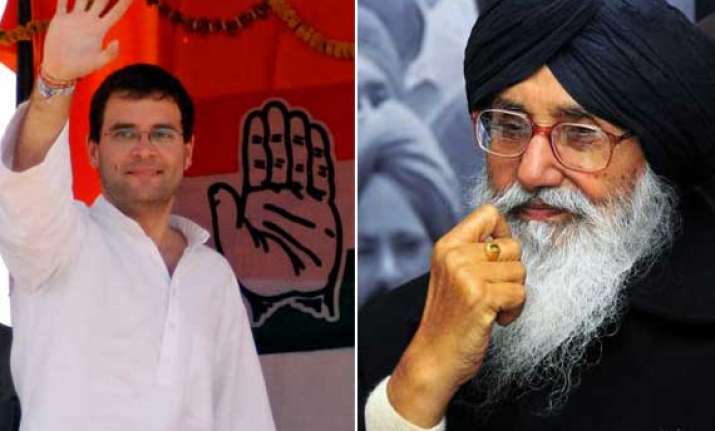 New Delhi: Punjab Chief Minister Parkash Singh Badal today said Rahul Gandhi would be a "complete misfit" as Prime Minister because he was unaware of the basics of agriculture and village life of the majority of the population of the country.
Calling the Congress vice-president "inexperienced and politically naive", Badal said he was ignorant about the basic topography of the nation
Addressing a gathering at a Sangat Darshan programme in Bathinda, Badal said a country where nearly 60 per cent of population resides in the villages cannot be run by a person who was not acquainted to the problems faced by them.
Badal, who heads the Akali-BJP alliance in Punjab, backed the BJP prime ministerial candidate Narendra Modi, saying the country was in need of "a decisive leadership", and Modi was the only "ray of hope" for the people of the country.