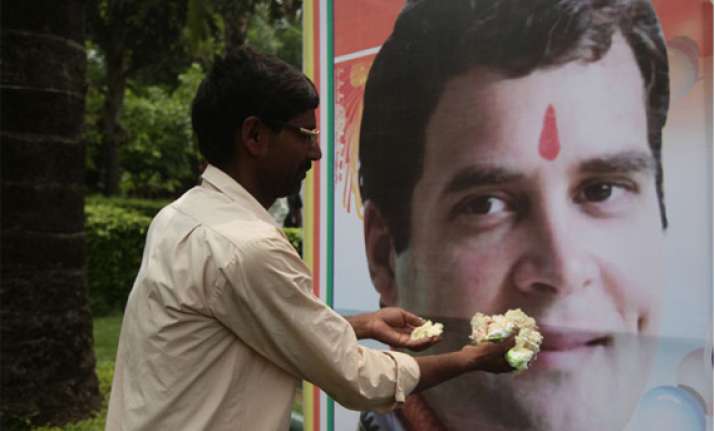 New Delhi, June 20: Celebrations by Delhi Congress workers and members of the Youth Congress marked the 43rd birthday celebrations of party vice president Rahul Gandhi, who wanted it to be a low key affair, party sources said Wednesday.
According to party sources, members of the Delhi unit and Youth Congress leaders raised slogans in support of their vice president, burst crackers and distributed sweets outside the Congress headquarters here.
"These were not official celebrations, but some leaders came of their own," an All India Congress Committee functionary said.
Gandhi, born June 19, 1970, however had asked party workers to refrain from loud celebrations and focus instead on raising issues of public interest, sources said.
The celebrations in Delhi took place although Rahul Gandhi was reportedly not in town.