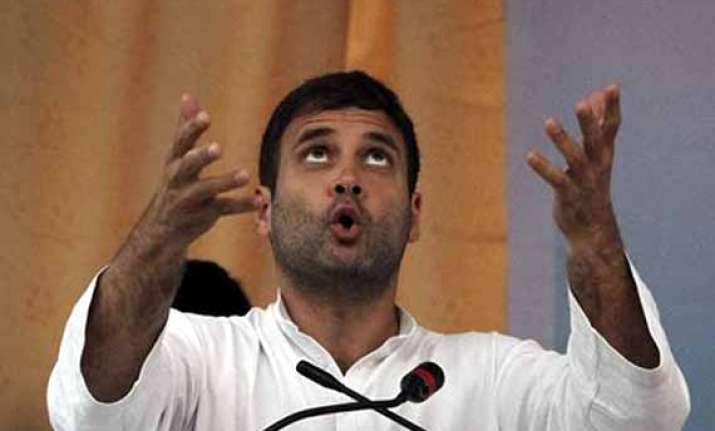 Jhunjhunu: Targeting Narendra Modi over his remarks that he wants to be a 'chowkidar' (watchman) of the country, Rahul Gandhi today said sometimes a chowkidar also "indulges in theft" so the "keys" of the country cannot be given to just one person.
Raking up snoopgate issue, Gandhi also questioned the BJP's claim to work for empowerment of women, saying in Gujarat policemen "are sent behind women" while their workers beat women in Karnataka in the name of moral policing and their "MLAs watch porn" on mobile phone in Assembly.
Addressing a public rally in this Congress bastion, Gandhi said there is a "big difference" between Congress and BJP which is reflected in the fact that while Modi seeks support of people saying he wants to become a chowkidar of the country, Congress wants to make crores of people the country's 'chowkidar'.
"We want to hand over the keys of the country to crores of people of the nation. You people need not one chowkidar. There are already several big chowkidars and they needed to be removed and this is why we empower you with right to information and MGNREGA," Gandhi told the gathering.
"We are different in thoughts. BJP says that give the keys of the country to him, make him chowkidar and everything will be fine. But sometimes chowkidar also indulges in theft but if there are crores of chowkidar, they will not let this (theft) happen," he barbed at Modi.