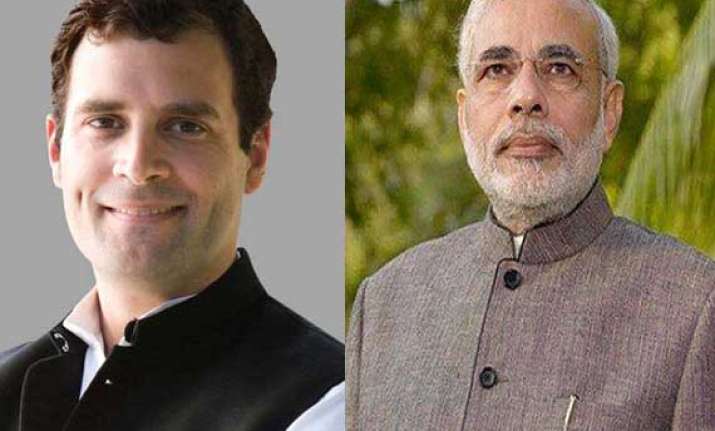 Amethi: "I would be very worried if someone like Narendra Modiji was praising me," Rahul Gandhi said while being dismissive about his attack on him and his family.
Rahul, while touring Amethi during polling, also made light of rally held by the BJP's Prime Ministerial candidate in his constituency two days back, saying "it was a non challenge".
Referring to Modi's attack on him and other members of his family, the Congress Vice President told Times Now, "...I think the fact is that he holds a certain amount of anger...has a particular way of looking at things. These are his issues, these are not my issues."
Dismissive about impact of Modi's rally in Amethi, he said, "There is a long term relationship here and its a very deep relationship."
Breaking an unwritten code, Modi held a rally in Amethi on Monday and attacked the Gandhi "family". He had said that he had not come for "revenge" but for "change" in this backward region.
Modi visited Amethi while campaigning for actress-turned-politician and BJP candidate Smriti Irani contesting against Rahul Gandhi.
Attacking Modi, Rahul said his vision was to hand over the country's wealth to a few indivudual businessmen.
"That is what we are against," he said.