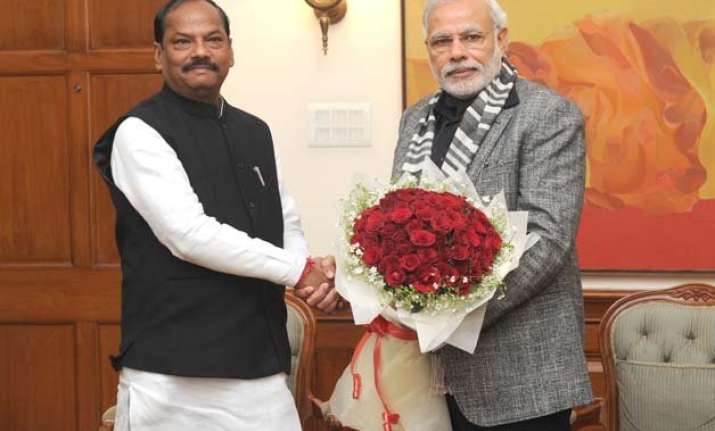 Ranchi: Jharkhand Chief Minister Raghubar Das yesterday urged Prime Minister Narendra Modi to include six cities of the state in the Centre's ambitious 100 'Smart Cities' programme.
Calling on Modi in New Delhi, Das said Ranchi, Dhanbad, Jamshedpur, Bokaro and Deoghar met the yardstick to become eligible for the scheme while Dumka should also be included as it is the second capital city of the state, an official release said here.
Das also called for Modi's direction to the department concerned for release of Rs 400 crore under 'Pradhan Mantri Gram Sadak Yojona' to enable uninterrupted road work in a time-bound manner as it is an ambitious programme of the central government.
Das said utilisation certificates for 2013/14 and 2014/15 (till November, 2014) had been submitted to the Centre with a request for release of funds.
The release said that the Prime Minister assured Das to look into his request.
Modi also said Jharkhand is a resourceful state and it is the responsibility of both the Centre and the state to ensure its development.