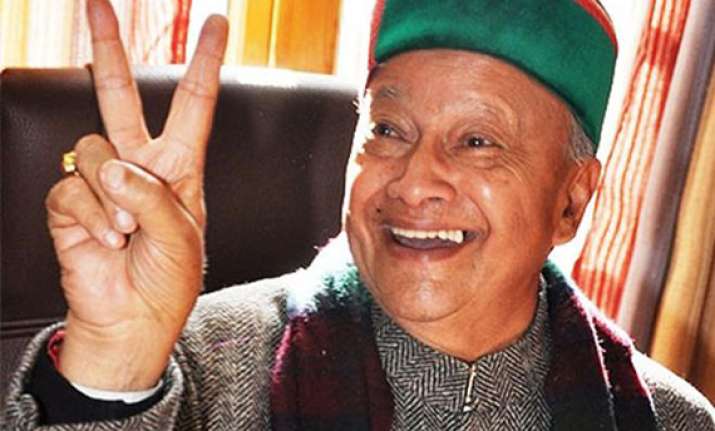 Shimla: Himachal Chief Minister Virbhadra Singh today urged the Election Commission to probe the sources of crores of rupees being allegedly spent on his election campaign.
Addressing election rallies at Jari, Bhuntar and Jagatsukh in Kullu district in support of Congress candidate, Pratibha Singh, he said Gujarat Chief Minister Narendra Modi was selling the "Gujarat model of development" through his high profile campaign and asked why Gujaratis were going out of that state for jobs if the state had really made progress. 
"The BJP is projecting Modi in a such manner that he is panacea for all the ills and the moment he becomes the Prime minister, all the problems would be solved," Singh said, adding that he had never seen such a charisma in the 52 years of his electoral politics.