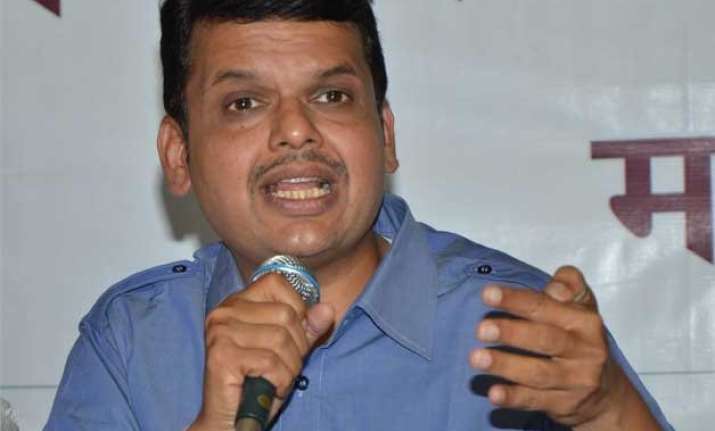 Mumbai: Police Commissioner today ordered an inquiry into the ruckus outside a city club where policemen jostled with members to prevent their entry during a function attended by Maharashtra Chief Minister Devendra Fadnavis, who has come under fire over the issue.
Traffic policemen at the NSCI Club had stopped private vehicles to make way for the Chief Minister's convoy and video footage showed them grappling with some of the club members, including an elderly person, last night.  
As the issue triggered an outrage over people being inconvenienced during movement of VVIPs and Opposition parties attacked Fadnavis, city police chief Rakesh Maria asked R D Shinde, Additional Commissioner Police (Central) to conduct an inquiry into the matter and submit a report at the earliest.  Shinde said, "I am looking into the episode to ascertain as to what exactly happened." He declined to divulge the scope of his inquiry.
However, police sources said Shinde would go through the video being aired on a news channel and examine the arrangements made for the CM's convoy at the venue and subsequent developments that triggered the commotion.  
"Shinde would check if the cops deployed at the venue showed highhandedness, causing trouble to the people there.  Based on his findings, appropriate action would be initiated against officers concerned if required," said an officer on condition of anonymity.
Fadnavis, who enjoys Z plus security, has apologised for the melee.
"My sincere apologies to those who were stopped by the police unnecessarily. People in the state have always seen me stopping at traffic signals. I don't believe in VIP culture," he tweeted.