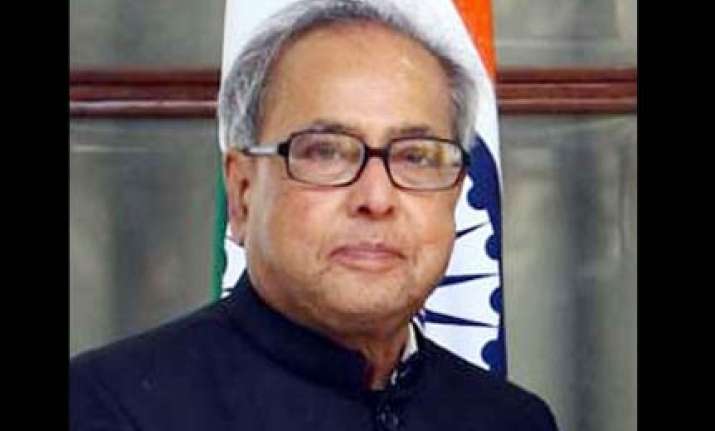 Kolkata: Defending Trinamool Congress chief Mamata Banerjee, Union Finance Minister Pranab Mukherjee on Sunday said he found "nothing wrong" in the key UPA ally's statement that the killing of top Maoist leader Azad was not correct.
Mukherjee, a senior Congress leader, also said there was no reason to suspect that the Railway Minister's party had links with the Maoists if she thought that the Naxal problem can be negotiated through dialogue and invites them for
"I don't think so. We had a detailed discussion with the Prime Minister, Home Minister and Mamata Banerjee and she has explained her position", he said when asked whether Banerjee, being part of the UPA government, was unjustified in saying that the killing of Cherakuri Rajkumar alias Azad was not correct.
Banerjee at her Lalgarh rally in West Bengal on August 9 had said Azad's killing was "not correct" sparking a controversy and she also faced flak from the Opposition. Azad was killed by Andhra Pradesh Special Intelligence Branch at Adilabad district on July 2 allegedly in a fake encounter.
"She has said if Azad was killed because of the fact that he was trying to initiate talks with the Centre then that should be explained", Mukherjee said.
"Even after that, the Andhra Pradesh government has come out with a statement on the killing of Azad and they explained their position. So there is nothing wrong in making the statement", he said.
Mukherjee made these remarks at a book release programme at Kolkata Press Club.
 "Mamata is part of the coalition government but she has her own political identity and it is unfair to think that she cannot make any statement on her own.
"If she thinks that the Maoist problem can be negotiated through dialogue and invites the Maoists for talks then that doesn't mean that she has links with the Maoists", Mukherjee said.
"She has got every right to make independent statement" he said.
When asked about allegations from several quarters that CPI(M) cadres had been entering Lalgarh area in the wake of the joint forces' operations, Mukherjee said he was aware of the allegations that Marxist Communists taking the help of the joint forces were trying to infiltrate into the liberated zone.
Banerjee had made the allegation that CPI(M) was taking advantage of the situation to increase their political base, Mukherjee said and assured that he would look into it.
Speaking on the recent political clashes in the state, Mukherjee said, "Political clashes, whosoever does it, are unfortunate and there is no room for violence in the ntry and that should be stopped immediately". PTI