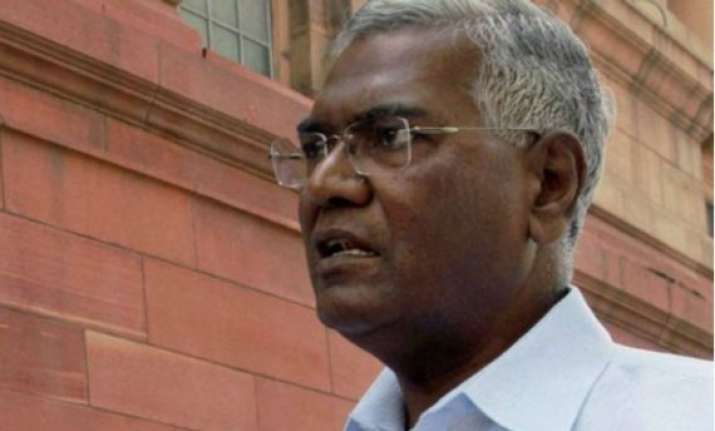 New Delhi: CPI today termed the election results in Maharashtra and Haryana as "anti-incumbency vote" against Congress and not a "wave" in favour of Narendra Modi or BJP.
"It was an anti-incumbency vote against the ruling Congress party in both states with the advantage going to BJP in the absence of any other strong alternative. It was not a Modi wave as is being projected," CPI National Secretary D Raja said here.
While in Maharashtra, the Congress-NCP government was accused of several major scams, including those relating to Adarsh housing and irrigation projects, the Hooda government in Haryana was "one of the most unpopular governments," he said, adding, therefore, the voters went against them.  
CPI(M) bagged one seat in Maharashtra while the Left parties failed to win a single seat in Haryana.  "The Left parties will have to introspect and find ways to reinvent and reinvigorate themselves and stand up to the challenges posed by the Modi government and the RSS-backed Hindutva forces," Raja said.