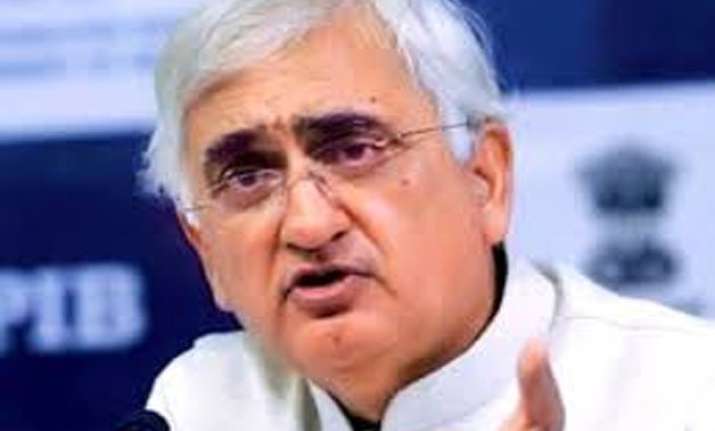 Farrukhabad: Senior Congress leader Salman Khurshid today charged Prime Minister Narendra Modi with trying to run the external affairs ministry as per his whims and fancies.
"The external affairs ministry does not have the freedom to work independently as the prime minister is trying to directly or indirectly run it as per his whims and fancies," the former External Affairs Minister said.
"This is one of the major reasons as to why the foreign policy is not able to give positive and effective results," Khurshid said.
On External Affairs Minister Sushma Swaraj presently being targeted on the Lalit Modi issue, he said, "Though she is facing criticism on certain issues, this cannot nullify her abilities and capabilities."
Terming Modi's foreign policy as a total failure, he said it was because he wanted to grab all credit.
"The foreign policy of any country cannot succeed without taking the opposition in confidence and by making half hearted efforts," Khurshid said, recalling the former prime minister Atal Bihari Vajpayee's efforts to take the opposition along on the issue.
On Pakistan, he said the country has never been honest in addressing the concerns of India.
On the coming Bihar assembly elections, Khurshid exuded confidence that his party would do well.