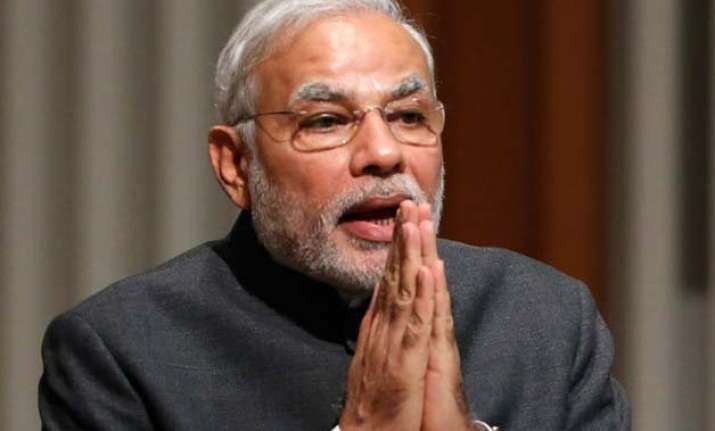 New Delhi: Nearly 8.5 million new twitterites followed Prime Minister Narendra Modi on micro-blogging site in last one year.
The figures indicate Modi's popularity on social media networks where he is very active.
The Prime Minister had around 4 million followers on his personal Twitter account in May 2014. Today he has 12.6 million followers.
He is the third-most followed world leader on Twitter after US President Barack Obama and Pope Francis.
The Twitter statistics were released on the one-year anniversary of the Modi government in office.
Twitter India has said that his follower growth is equal to that of the population of Switzerland.
One of the key strengths of the energetic and efficient Narendra Modi campaign for the 2014 general elections was the use of offbeat techniques. He foresaw the growing might of social media much before his political rivals and skilfully used it to his advantage.
The use of social media platforms like Twitter, Facebook and Youtube helped him to reach a new group of younger urban voters who otherwise were inaccessible to the traditional politicians.
After assuming the top job, PM Modi continues to be accessible. A batch of nurses in Iraq tweeted to the PM's account, asking to be rescued. The PM responded swiftly with results visible to all.
Even Prime Minister aptly uses the social media platform to connect with the masses of the country he visits. Opening a new account on Chinese microblogging site Weibo and his subsequent selfie with Chinese Premiere Li Keqiang was a masterstroke.