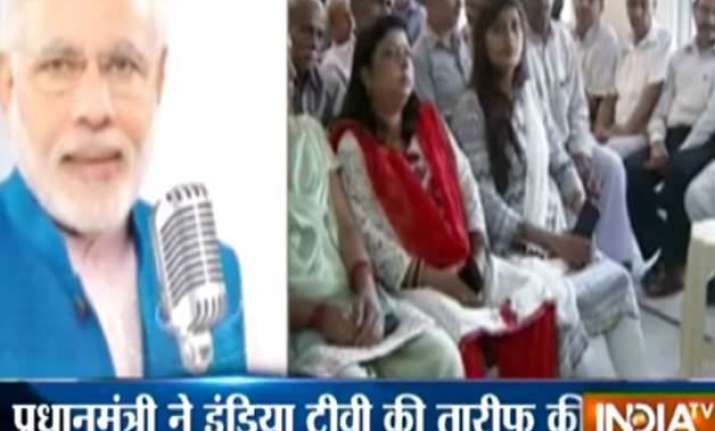 New Delhi: Prime Minister Narendra Modi today appreciated the initiative  taken by India TV for 'clean India' mission in his speech  in the radio programme  'Man ki Baat'.
Exactly a year ago Prime Minister Narendra Modi wielded a broom and launched the country's biggest-ever cleanliness drive 'Swachh Bharat Abhiyaan' on the birth anniversary of Mahatma Gandhi,.
After a year, we can observe the effects of the awareness spread by India TV for clean India mission and how the general public looks at it.
''I remember the time of last year when media played a significant role to clean India. IndiaTV telecasted its drive 'Mission clean India to make people aware for the cleanliness'' PM said in 'Man ki Baat'.
In the Programme 'Mission clean India', reporters from India TV reach at the public places and ask direct questions to the citizens who were spreading dirt in and around their surroundings.
Things have improved a little bit from the past one year, people are coming forward for the mission but there are lot of steps to be taken with in our societies.
India TV's mission made such an impact that a lot of photo-ops popped up on social media and newspapers.
Politicians, Bolllywood stars, sportspersons and bureaucrats posed with brooms in their hand to spread awareness among the people about the cleanliness.