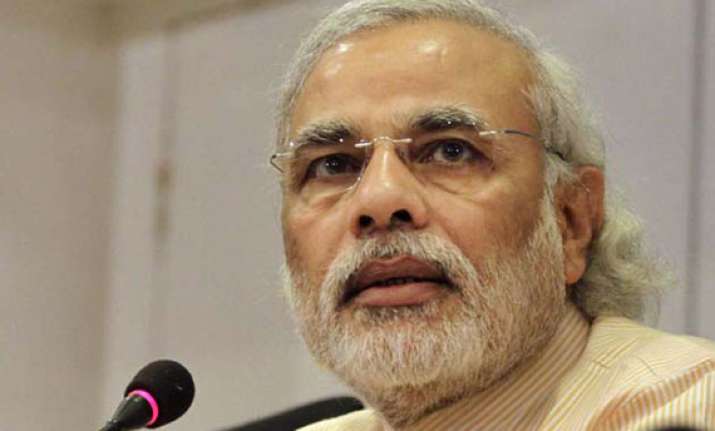 Guwahati: Targeting Prime Minister Manmohan Singh, Narendra Modi today accused him of doing nothing for Assam which he represented in Rajya Sabha for the last 23 years and wondered what the nation can hope for itself from such a leader.
"It's only a matter of 100 days, Congress' exit is confirmed. They won't survive," the BJP prime ministerial said at an public rally here.
Launching a scathing attack on Singh, Modi said even if an ordinary worker from Assam would have represented the state for so many years, he could have changed the face of the state but Singh failed to do so and owed an explanation to the people for it.
"For 23 years you have been sending Prime Ministers from here. You tell me, you made such a big investment but what did you get in return. Did you get anything?...If he being yours could not do anything for you, then what will he do for the nation," he asked the people while addressing a public meeting here.
"Among all Northeast states, Assam's condition is the worst," he said, alleging "Congress leaders are narrow minded. Their thinking is narrow, dreams are small and vision is shortsighted."
He said, "Prime Minister ji if even a small worker from Assam would have sat in Rajya Sabha for 23 years, he would changed the face of Assam. You are sitting in Rajya Sabha for 23 years, holding the coveted post of Prime Minister and yet your own state of Assam is facing such a bad condition, then you can imagine in what bad shape will the whole country be."