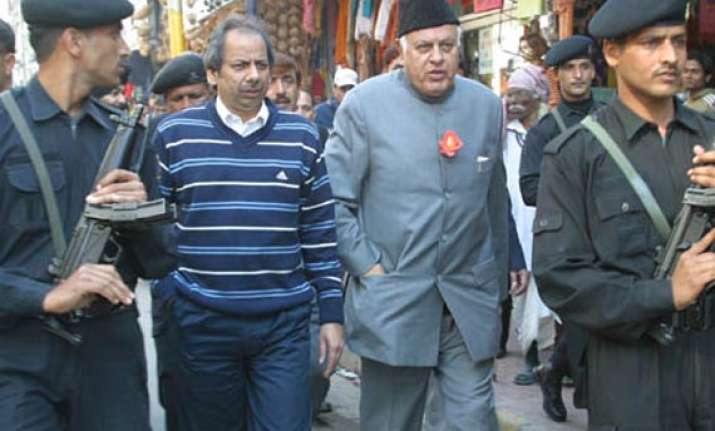 Srinagar: Opposition PDP today took out a rally in protest against Union Minister Farooq Abdullah for his purported remarks on power theft in Jammu and Kashmir.
Several PDP activists, led by former employees' union leader turned politician Khursheed Aalam, took out a march from party headquarters at Polo View amid tight security arrangements to denounce Abdullah for his alleged comment.  
They also burnt an effigy of the Union Minister at Regal Chowk after police stopped the rally from heading toward Lal Chowk in the city centre.
Before dispersing off peacefully, Aalam addressed the gathering and sought an apology from him.  
The Union Minister yesterday refuted reports about his remark over power theft in the state, saying he was misquoted by the media.
"I am sad that I was misquoted by the media. I had spoken about power theft in the state," he had said.