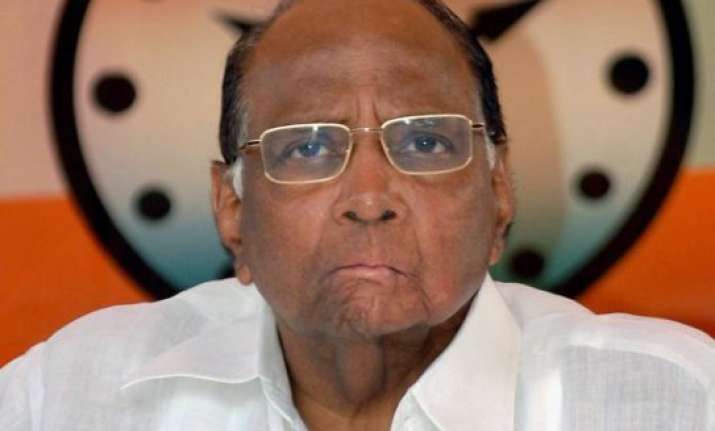 Satana (Maharashtra): Stung by Narendra Modi's barb about him not visiting the border during conflicts with Pakistan and China, NCP chief Sharad Pawar today hit back, saying he was the first Defence minister to visit Siachen, the world's highest militarised zone, to boost the morale of the troops.
"Modi has questioned whether I had gone to the border when I was Defence Minister. My humble request to him is to seek details from the defence ministry on my visits.
"Siachen is the most difficult region, where oxygen is scarce. I was the first Defence Minister to visit Siachen and laud our troops there," Pawar said, rebutting the Prime Minister's charge.
"Have you been to Siachen? At least do a simple thing; give the country a full-time Defence minister. Is not having a full-fledged Defence minister in national interest?" Pawar said addressing an election meeting in Nashik district.
Modi, who had been criticised by Pawar earlier for holding a series of election rallies in Maharashtra despite repeated ceasefire violations by Pakistan resulting in civilian casualties, yesterday targeted the NCP leader over his tenure in the defence ministry.
"When you were the Defence minister, there were problems with Pakistan and China on the border. Did you ever bother to go to the border then?" Modi had told an election rally at Baramati, Pawar's pocket borough.
"The country's leadership does not think protecting lives of people is important. For them electing a legislator is more important," Pawar said, adding "Pakistan is attacking us daily and killing five to 10 people per day."