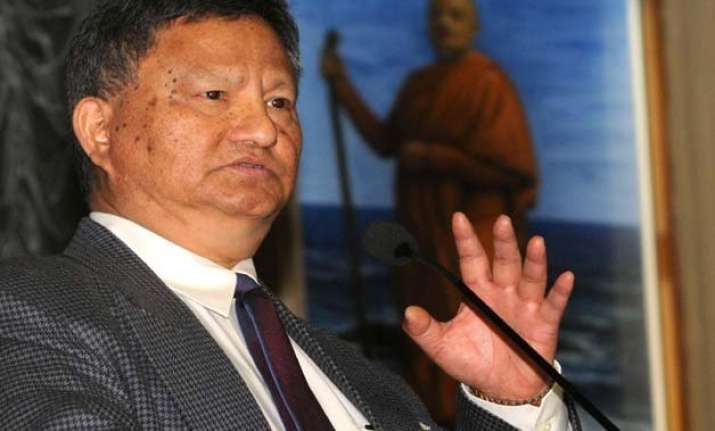 Kolkata: The Election Commission is planning to cancel the registration of political parties which have not contested elections in past 5-10 years.
Chief Election Commissioner (CEC) HS Brahma yesterday said that at present, there are more than 1,600 registered political parties in the country of which only less than 200 participate in the electoral process.
ALSO READ: India to be 1st country in world to have complete biometric of voters
"We are very seriously thinking that if a party has not participated in any election within a period of five years or seven years or 10 years then they should be suo moto deleted from the registration," Brahma said at a conference of National Election Watch here.
Claiming that there were many parties that have never participated in even a municipal or panchayat polls, Brahma called for public awareness and putting pressure on elected representatives for curbing such 'bogus registrations'.
When asked about reasons why these parties don't contest polls, he said, "The lack of funding is not an issue... Political parties enjoy certain financial benefits such as exemption from Income Tax... I think they have registered for purposes other than contesting elections."
Brahma also called for improving ground level vigilance for controlling election expenditure.
"Control must be exercised during elections and not after elections. Muscle and money power in elections always contribute to create a non-level playing field," he said.
Meanwhile, the CEC also said that India is set to become the first country in the world to have biometric data and no duplicity in the voters' list after linking of Aadhar card with voter ID.
"When we are able to seed the Aadhar figure (number) on EPIC card that will ensure that there is not a single duplicate number. We will do it definitely by 2015 and then India will be the only country in the world where there will be complete biometric of voters. There will be not a single fraud or duplicate voters," Brahma said.
He also appealed to all citizens of the country to avoid duplicate names in the voter list saying it is a crime punishable for upto one year.