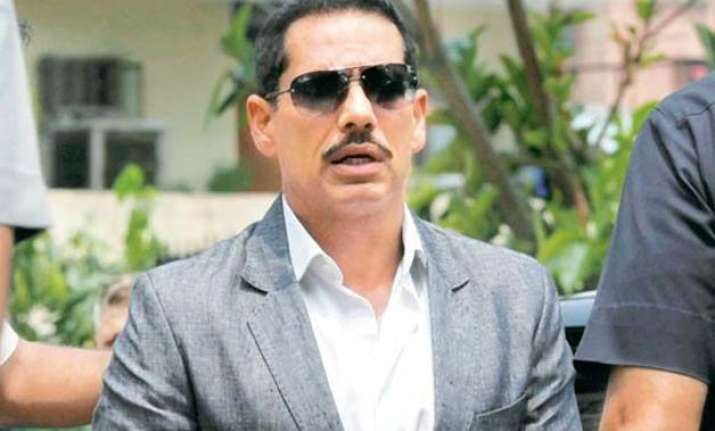 New Delhi: The Bharatiya Janata Party (BJP) government in Haryana is in last stage of constituting a highly-powered panel to look into much-talked land deals during erstwhile Congress regime led by Bhupinder Singh Hooda.
According to a Mail Today report, the commission will be headed by a retired judge and it will focus especially on the cases involving Congress president Sonia Gandhi's son-in-law Robert Vadra.
The report quoted BJP's Haryana in-charge and national general secretary Anil Jain saying, "We are surely going ahead with formalising a commission to look into all the land deals and cases of change in land use which the previous Congress government gave its nod to."
The report suggested that the name of the head of the inquiry commission has almost been finalised by the government.
Chairperson of the National Green Tribunal, Justice Swatanter Kumar, is among the top choices for the role. Names of former judge of the Punjab and Haryana High Court Justice VK Jhanji, former chairperson of the 20th Law Commission Justice DK Jain and former Supreme Court judge, Justice GS Singhvi are also under consideration.
In March this year, a report by Comptroller and Auditor General (CAG) had accused the previous Congress government of showing undue favours to Robert Vadra.
The CAG report said that the "possibility of extending undue benefit to particular applicant (Vadra's company) cannot be ruled out".
It also questioned the 'distinction' made by Hooda's government for Vadra's company in giving permissions.
The state government had helped Vadra by giving sanction in haste to the permissions required, the CAG report stated.
Under the deal which had been under scrutiny for the last few years, Vadra's company, Skylight Hospitality, had allegedly sold a prime 3.5 acre piece of land in Manesar in Gurgaon district to DLF in 2008 for Rs 58 crore when the land had only cost his company around Rs 15 crore, earning a cool profit of around Rs 44 crore. It was sold to DLF after obtaining change of land use (CLU) and other permissions from the Hooda government.