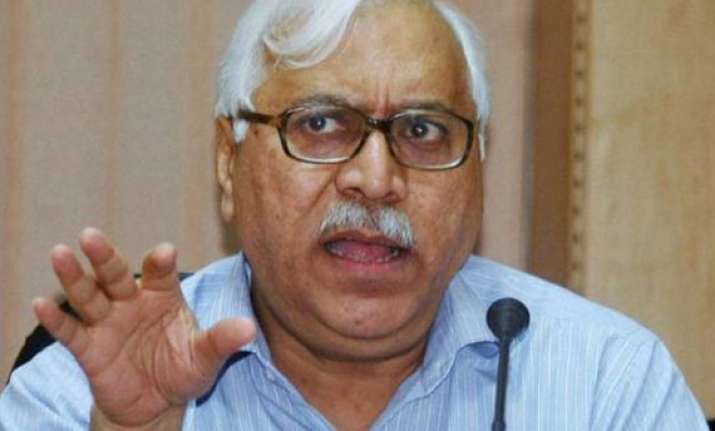 New Delhi, Jun 10: As he demits office today, happy and contended, outgoing Chief Election Commissioner S Y Quraishi hopes that paid news, which of late has emerged as a big threat to free and fair elections, will be made a cognizable offence.
Upon completing six eventful years in the Commission, Quraishi also hopes that some major electoral reforms pending for almost two decades will now become a reality soon. 
"We have taken some concrete steps, which have already paid dividends. We have been able to contain it (paid news) substantially. We have now recommended as electoral reforms that it should be made a cognizable offence. So, when the reform proposals go through that will be a very substantive step," he told PTI.
In a wide-ranging interview, he also rejected suggestions of giving statutory powers to the Model Code of Conduct, arguing that "upsetting it (current system) will have unwelcome repercussions".
On suggestions for having a collegium for appointment of the CEC, Quraishi suggested a different formulation, saying a mechanism of credible consultations be set up for appointment of Election Commissioners instead, and not the CEC.  
The ECs' appointment be made through wider selection and the senior-most among them be made the chief as a rule, he said.
The following are the excepts from the interview with him.
Q. You are demitting office of the CEC after serving the poll body for six years. Can you sum up your experience and legacy?
A. It has been both demanding and fulfilling. The responsibility entrusted by the Constitution, the faith of the people, the scale of operations and the consequences of a mistake made it a challenge for the incumbent.