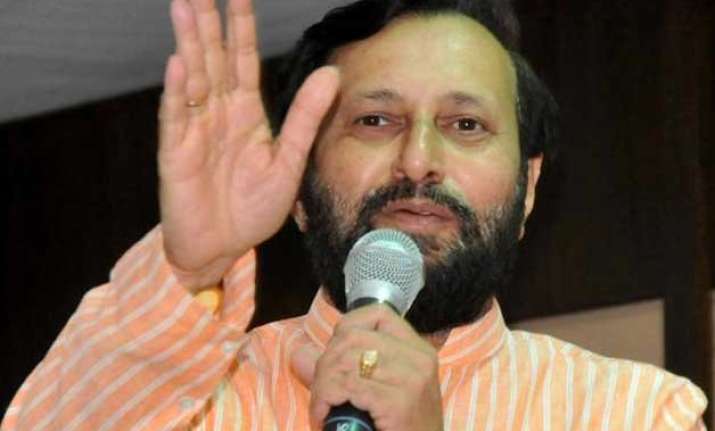 Indore: Union Minister Prakash Javadekar today said the opposition has been unable to get over the defeat in Lok Sabha elections and was therefore behaving irresponsibly by stalling the Parliament and creating hurdles in the way of development.
"The opposition is disappointed and demoralised because of defeat in the elections and is not able to come out of it. It is behaving in irresponsible manner and running away from its responsibility," he said, speaking to reporters here.  
"Instead of serving people, the opposition is creating hurdles in the way of country's development," he alleged.  "Opposition may stall the Rajya and Lok Sabha to prevent a bill from getting passed, but we will definitely fulfil the promise of development made to the people," he added.
Talking about NDA government's achievements, he mentioned fall in inflation and fall in the prices of petrol and diesel.
On the issue of bringing back black money, he said the government constituted a special investigation team within "two-and-a-half days" of coming to power whereas the UPA government had failed to act for two-and-a-half-years after the Supreme Court passed a directive.  
"The apex court was satisfied with SIT and more than 500 people who had black money in overseas banks had been identified and action was being taken at various levels," Javadekar said.
The Union minister alleged that UPA government wanted to abolish the system of minimum support price for farmers, and had promised the World Trade Organisation to discontinue it.  Modi government refused to agree to the WTO's condition to abolish it, he said.