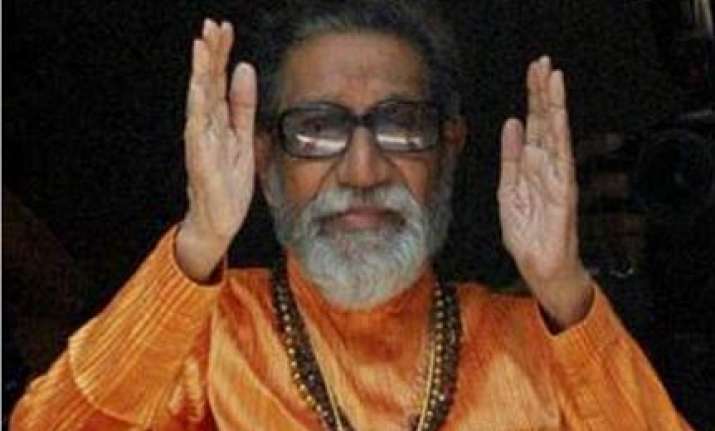 Mumbai, Oct 17 (PTI) Shiv Sena supremo Bal Thackeray today took potshots at Maharashtra Navnirman Sena chief and his estranged nephew Raj, saying that only "copying" style is not enough.
"Someone has stolen my style. Now people might say that I am copying him. But that is not enough, thoughts are important. Do you read and keep yourself upgraded? Only raking up the Marathi issue will not help," Thackeray said referring to Raj, who is known for aping the oratory style of his uncle.
Ridiculing MNS' Marathi agenda, Thackeray said that Raj was not even born when he took up the issue.
The Sena chief also criticised Raj for saying his party would be a "decisive factor" in ensuing suburban Kalyan- Dombivali Municipal Corporation polls.
"You (Raj) will decide the Mayor... you will decide the chief minister... at least keep something for us. I have not spent 45 years fighting for the cause of Marathi people in vain," he said.PTI