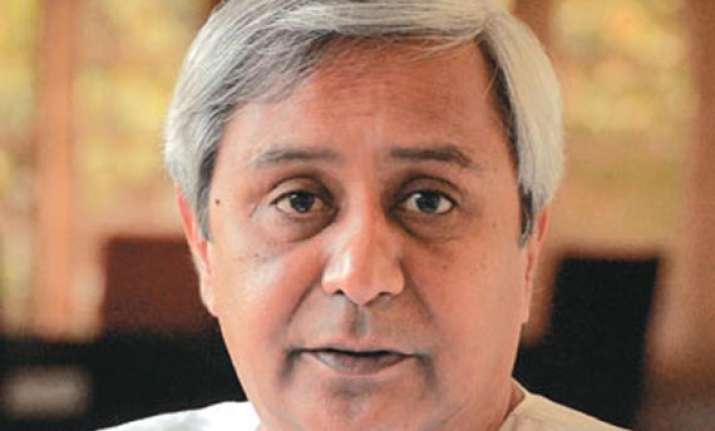 New Delhi, Jun 12: Stepping up pressure on the Centre over the special category status demand, Odisha Chief Minister Naveen Patnaik yesterday hit out at the UPA government saying it was "discriminatory" towards states not ruled by Congress or its allies.
Patnaik claimed that his state's long-standing demand for special category status was being denied because of "political considerations".
"It can be seen quite clearly," he told PTI.
"I have no objection to any part of India getting benefits. But these political considerations with which benefits are going to Bihar, UP, Bengal, it is not correct. Odisha's just demand should be fulfilled and we struggled for that," he said.
Patnaik dismissed the suggestion that his rally tomorrow in the capital was inspired by a similar one organised by Bihar Chief Minister Nitish Kumar.
The rally, he said, was being organised in the wake of the Planning Commission rejecting the state's demand for the special category status.
"Odisha has a long standing demand and we fulfil all criteria except international boundary. Recently, the Finance Minister in his budget speech spoke of a committee to look into backward states and how they could benefit.
"But since then we received a letter from the Planning Commission deputy chairperson saying Odisha cannot get this status. So we are having this public meeting tomorrow," the chief minister said.
Earlier addressing the media, BJD MP B J Panda said that Odisha fulfils all criteria for the grant of the special category status, but all the while the Centre has denied the state its "just demand".
Panda argued that some states whose per capita income are higher than Odisha are enjoying special category status.
"It is very troubling when some decisions are taken under political consideration. Political discrimination are keeping us from getting special category status," he said.
The party will be submitting a memorandum to President Pranab Mukherjee tomorrow along with one crore signatures from the people of the state.
Panda also referred to the Standing Committee on Commerce which has also recommended special category status for Odisha along with Bihar and Jharkhand.
He said the "good fiscal performance of the state" is being used as a pretext to hold back the support for faster development.
The Planning Commission had mentioned Odisha's stable finances and sound indicators, while rejecting its demand for special category status demand.