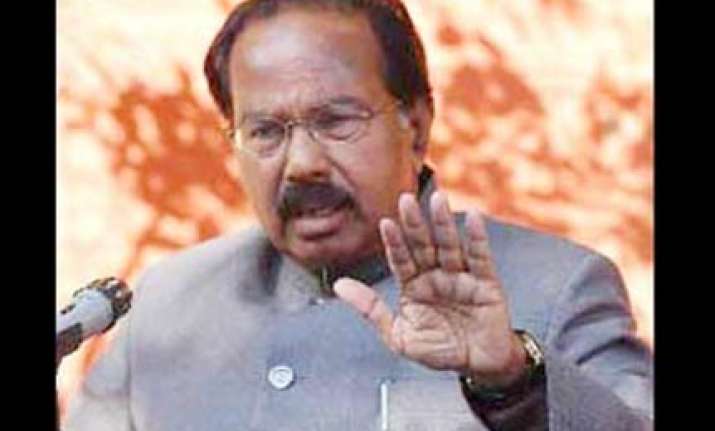 Government on Sunday  hailed the consensus among major political parties on Women's Reservation Bill and said no single party can claim credit for it.  "People of the country, the women and Parliament will take the credit. There is no partition in this credit," Law Minister M Veerappa Moily told reporters in New Delhi. He was asked to comment on BJP taking credit for the bill as it had also moved it in the Lok Sabha.
The bill could not be passed then due to strong opposition from some parties.  When asked whether he was hopeful that the bill seeking 33 per cent reservation for women in Lok Sabha and state assemblies will be passed this time, Moily said a consensus among major political parties has emerged after a lot of national consultations.
"After all, the country needs such a legislation... with all our best of intentions, the political parties could not evolve a system where adequate representation to be made available to women," he said. 
He said the proposed constitutional amendment was the only "remedy" to provide adequate representation to women.  As the Law Minister, Moily will table the bill in the Rajya Sabha tomorrow. PTI