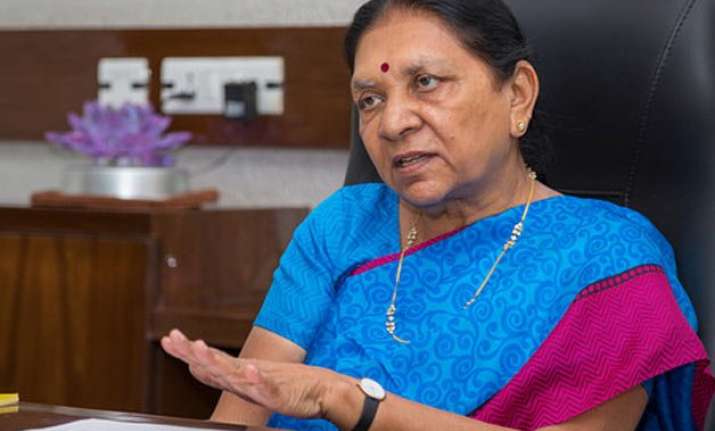 Ahmedabad: In a stern message to the Patel quota agitation leaders, Gujarat Chief Minister Anandiben Patel yesterday said no one has the right to take law in hands and those found guilty of disturbing peace in the state will not be spared by police.
"Police will do its work if someone tries to disturb the law and order situation in the state. No one is allowed to take law in his own hands, irrespective of his position in society. Everyone wants peace. There is no one who does not want it," said Patel in her speech during the inauguration ceremony of a sports complex in Porbandar town of Saurashtra region.
Her speech came against the backdrop of ongoing agitation by Patel community to get reservation under OBC quota. Though the state government has announced a Rs 1,000-crore scheme for the economically weaker students in a bid to douse the stir, quota leader Hardik Patel vowed to continue the agitation, which had earlier turned violent and took lives of at least 10 persons in last week of August.
In her speech today, the CM once again tried to convince the agitating communities by listing benefits of the scheme, named as Mukhyamantri Yuva Swavlamban Yojna (Chief Minister Youth Self-Reliance Scheme).
"This is truly one of the kind of schemes in the country, in which we will ensure that bright students of all the communities does not face problem in getting education in want of money. The government will also bear the expenses of textbooks and provide scholarships. Now, no one will face injustice in Gujarat," said Patel.