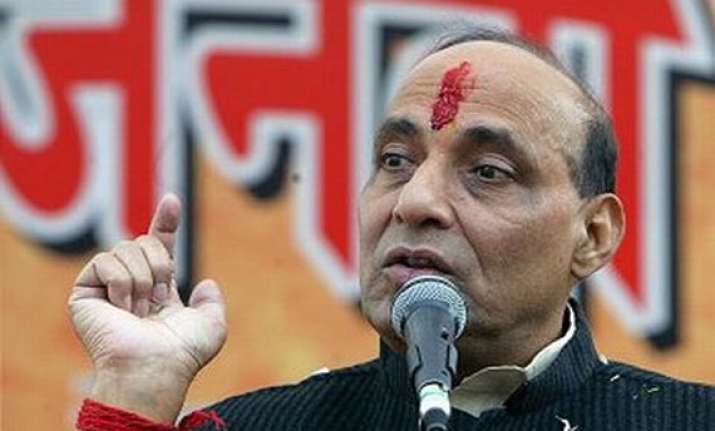 Srinagar, June 2: BJP today said the party is in no hurry to name its prime ministerial candidate for 2014 Lok Sabha elections.
"We still have two years to go for the next general elections. What is the hurry (of naming the prime ministerial candidate)?" BJP leader Rajnath Singh, who is heading a party delegation on study tour of Jammu and Kashmir, told reporters here.
The former BJP president said the party will take a decision on the issue in due course of time.
On the shooting of an MLA in Delhi, Singh said the national capital needs to be made "safer" for people.  Asked about BJP's support to Anna Hazare's campaign against corruption, Singh said the party was in favour of a strong Lokpal to deal with the menace.
Responding to reports that BJP president
Nitin Gadkari
's relatives had benefited from the 'Coalgate', he said, "The Chhattisgarh government has issued a statement that the coal blocks were issued in open bidding and not to Gadkari."