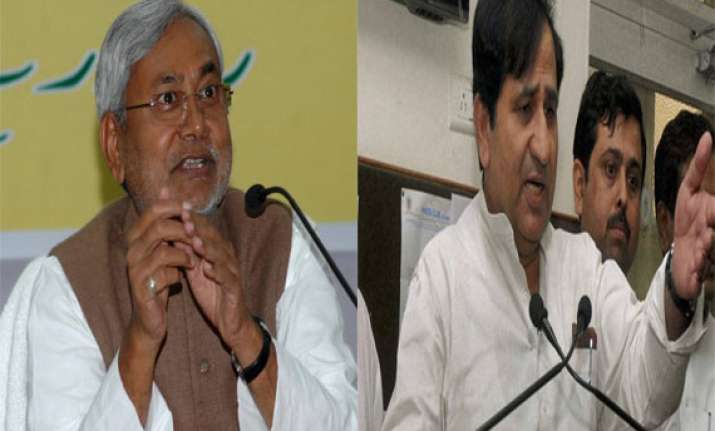 New Delhi: As Nitish Kumar today resigned owning moral responsibility for his party's defeat in Lok Sabha polls, Congress today said the Bihar Chief Minister did this as he did not want to work as CM when Narendra Modi is going to be the Prime Minister.
"Nitish Kumar has resigned because of his bitter relationship with Narendra Modi who is going to become Prime Minister as he does not want to work as Chief Minister with Modi as PM," Congress general secretary Shakeel Ahmed said.
"That is my hunch though Kumar maintained that he resigned on moral grounds as JD(U) under his leadership got just two seats in Lok Sabha Polls," Ahmed said.
Battered in Lok Sabha elections and facing dissidence within, Kumar today resigned but interestingly did not seek dissolution of the assembly.
Kumar however made it clear that he had not sought dissolution of the assembly and options were open for formation of an alternative government.
"I am surprised about the decision of keeping the assembly in suspended annimaton," Ahmed said.
Meanwhile, JD(U) president Sharad Yadav maintained a new government will be formed in Bihar and it will be of JD(U) and went on to add that a new Chief Minister candidate will be decided tomorrow.
Differences with RJD leader Lalu Prasad  will be resolved for a secular alliance and all secular forces will be united, he said.