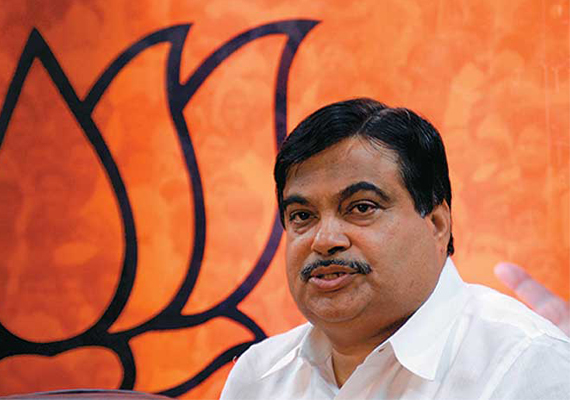 Mumbai, Jan 22: Income Tax department today launched on-field inquiries at around nine locations in Mumbai belonging to alleged shell companies related to Nitin Gadkari's Purti group, a day before he seeks a second straight term as BJP president.
Sources in the IT department said the exercise by its investigation wing was in continuation of the earlier searches carried out at the shell companies (entities which serve as a vehicle for business transactions without themselves having any significant assets or operations) related to Purti group in Mumbai.
"We are verifying the addresses of the companies, the nature of the business and (whether) do they really exist," an IT source said.
According to the sources, the inquiries followed "certain doubts" raised by the Pune branch of the department, which asked its Mumbai counterpart to inquire into those. 
"If need be, we will record the statements of the persons whose names are shown as directors of these companies," the sources told PTI on condition of anonymity. 
Gadkari, who was asked by the Income Tax department to appear before it yesterday in connection with the probe into alleged dubious investments in Purti group of companies, had sought more time to present his case. 
Citing his preoccupation with party work as the reason for his inability to appear before the tax authorities, he sought fresh time, sources had said yesterday.  They said he has been asked to appear on February 1.
Two authorised representatives of Gadkari had met IT officials in Nagpur and submitted a 25-page document in reply to department's questions regarding his personal transactions and investments related to the Purti group and few other companies.
Gadkari, who had earlier denied allegations of any wrongdoing and said he had resigned from the group sometime back, was not immediately available for comment, while BJP had declined to give any reaction.
The IT department had earlier issued summons to Gadkari asking him to appear before it in the second half of this month as the taxmen were probing alleged tax evasion case against him and his group of companies. 
Gadkari has been asked to present himself in person so he can be confronted with documents and facts gathered during the probe by IT authorities in the last few months. 
The department has been probing various firms that invested in Gadkari's company Purti Power and Sugar Limited (PPSL).