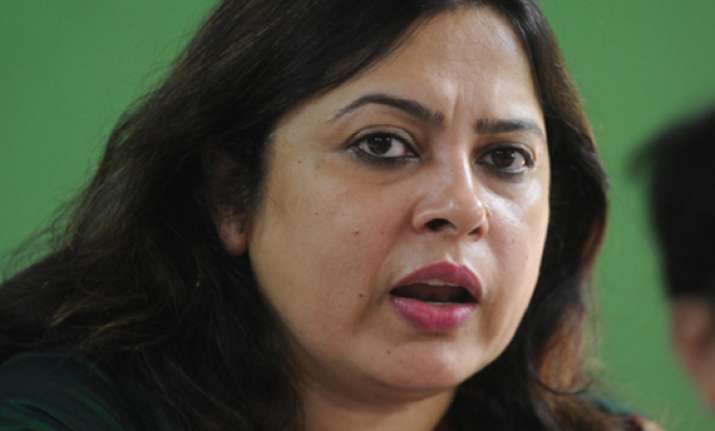 New Delhi: She calls herself "the blessed child of destiny".
Belonging to an eminent family of legal lumanaries, Meenakshi Lekhi said winning the prestigious New Delhi Lok Sabha seat is important as it will pave the way for the annointment of the BJP's Narendra Modi's as prime minister after the general election results are announced May 16.
In an over one-and-a-half-hour long interview to IANS, Lekhi slammed her Congress opponent Ajay Maken, sitting parliamentarian from the constituency, and called him a "missing MP".
"Modi wave will help me win. Whenever people look at me they think this seat is important for Modi to become the prime minister.
This will help me...and this reason is enough for me to win," Lekhi, who herself is a lawyer and is married to India's top lawyer Aman Lekhi, who is son of leading Supreme Court lawyer P.N. Lekhi.