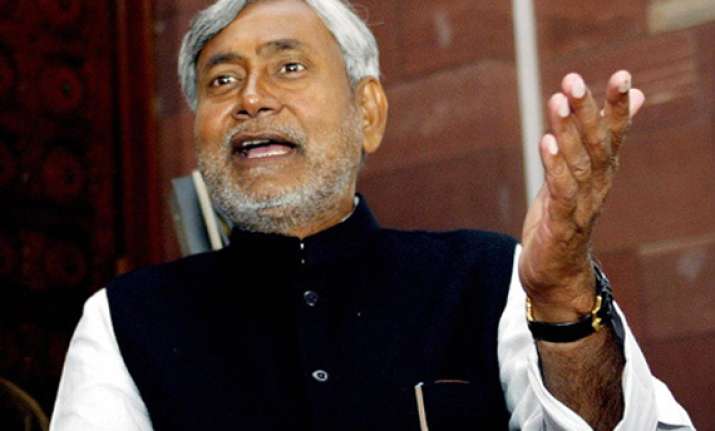 Patna, Jun 24: Lauding Bihar Chief Minister Nitish Kumar for his party JD(U) parting ways with NDA, the NCP on Sunday said that the former has not betrayed or insulted the mandate of the people in any way. "The Chief Minister has rightly led his party in splitting with the NDA.... the decision should be hailed by all secular forces," Union Minister of State for Agriculture and the NCP national secretary Tariq Anwar told reporters.
Hailing the JD(U)'s decision, he said that Kumar should be lauded for his party's split with the NDA, saying that the consolidation of the "communal" forces was not at all good in the national interests. At the same time, the chief minister should not have joined hands with the alliance and having done so, he should have walked out of it much earlier, the Union minister said.
"Having taken the belated decision to sever ties with the BJP-led NDA, Kumar must be repenting his association with the BJP," he said. On the BJP's demand that Kumar should have resigned as the NDA chief minister on which he was elected three years ago, he said that there was no merit in such a demand as the BJP too had benefitted from Kumar's leadership under which it had contested the last assembly polls.
In reply to another question on the BJP playing the Gujarat Chief Minister Narendra Modi's social background of belonging to a extremely backward caste for electoral dividend, the NCP leader said that the plank will not succeed electorally as the BJP has never catered to aspirations of the backward castes nor Modi's personal image evoke sympathy or support among this segment of population.
"Modi is downright arrogant and communal leader, who simply does not have in him to take along all sections of the society," Anwar said and recalled that the Gujarat Chief Minister did not put up a single muslim candidate in the assembly polls last year. On the NCP's role in the changed political atmosphere following much publicised divorce between the erstwhile NDA partners in Bihar, he said that his party will seek to work together with other secular parties to keep communal forces at bay.
He would like that all secular parties will come together and work out an arrangement to contest the next general elections in Bihar and his own party will take decision at an appropriate time keeping all alternatives open, he said. With the next general elections less than a year away, the NCP leader rejected possibility of a third front coming into shape and and said that as far as his party was concerned it will remain with the UPA in future too. On the natural disaster in Uttarakhand, Anwar demanded that it be declared a national disaster for expeditious rescue and relief works for the affected people.