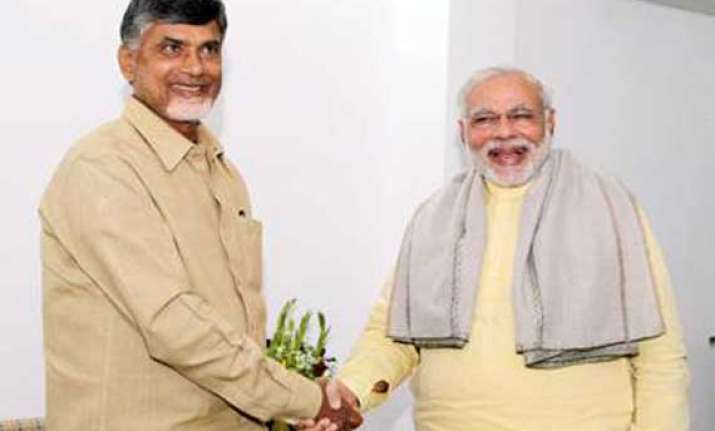 New Delhi: Prime Minister Narendra Modi Sunday extended his best wishes to N. Chandrababu Naidu as he will take oath as the chief minister of Andhra Pradesh and assured him of "all possible help".
Modi tweeted: "As Chandrababu Naidu takes oath as CM of Andhra Pradesh (Sunday) this evening, I convey my best wishes to him and his team in developing the state."
"The Centre is committed to extending all possible help to the people and government of Andhra Pradesh," he added.
He also said: "Chandrababu Garu's administrative experience and commitment to development will be a great asset in taking Andhra Pradesh to newer heights."