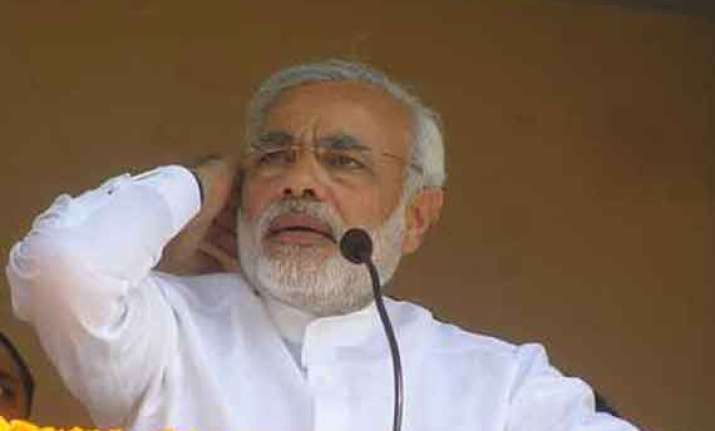 Imphal: A militant outfit today said it would boycott BJP prime ministerial candidate Narendra Modi's proposed visit to Manipur on February 8 and called for a 11-hr general strike on that day.
United Revolutionary Front (URF) publicity secretary Sanajaoba Meitei said in a statement that the decision was taken as the people were being 'suppressed' by the central forces in the name of dealing with militants.
Appealing to the people to stay indoors on that day, the statement said the general strike would begin at 5 AM and continue till 4 PM.
Essential services such as water, electricity supply, media, religious function would be exempted from the purview of the strike, the statement said.