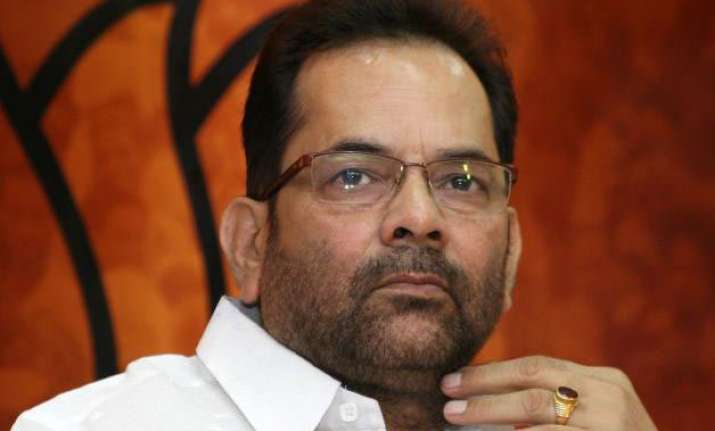 Bareilly (UP): Rejecting speculations, BJP leader and Union minister Mukhtar Abbas Naqvi said his party will contest Assembly elections in Uttar Pradesh, slated next year, on its own.
"BJP will contest the coming 2017 Assembly elections on its own and form its government," Naqvi, who was here to attend a private function, told reporters last night.
Speaking on the DDCA controversy involving Finance Minister Arun Jaitely, Naqvi said the senior BJP leader was "clean and honest" and lashed out at the Aam Aadmi Party, which he said was indulging in drama.
The Minister of State for Minorities also accused theCongress of stalling the country's development.
"Congress, having feudal and imperial mentality does not want development of the country," he said, labelling the party as "the mother of corruption".
Taking a dig at Congress vice president Rahul Gandhi's foreign trip on New Year, Naqvi said anyone can celebrate new year anywhere in the world.
"May be, foreign trip could give him some good sense," he added.