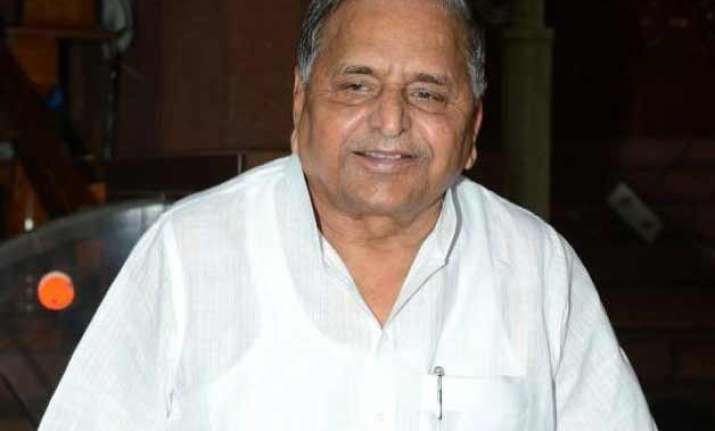 Gurgaon: Doctors attending to Samajwadi Party (SP) supremo Mulayam Singh Yadav at the Medanta Medicity Hospital in Gurgaon said that the former Uttar Pradesh chief minister has no symptoms of swine flu.
The Samajwadi Party leader was suffering from chest infection and pneumonia.
"All tests have been done. Test for swine flu is also negative. He is recovering well. Hopefully, in coming two-three days will be sent home," Chairman and Managing Director, Medanta, Dr. Naresh Trehan told media.
The Samajwadi party president was admitted after he complained of breathlessness and uneasiness.
Mulayam was also admitted to the Sanjay Gandhi Post Graduate Institute of Medical Sciences (SGPGI) in Lucknow on Thursday, before being released and advised rest, a family aide had said.
Yadav has been unwell for the past few days and had taken ill on Wednesday noon after which he was briefly admitted to the Lucknow hospital.