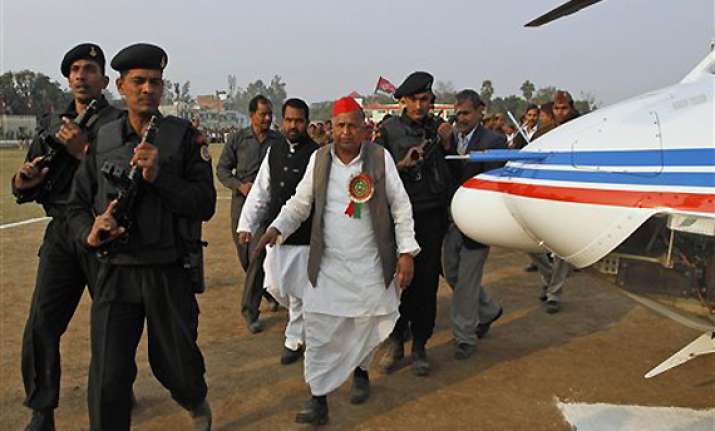 Ghazipur, Feb 7: Samajwadi Party President Mulayam Singh Yadav today said that on coming to power his party would not allow forced acquisition of farmers' land.  

Addressing an election meeting here, Yadav said that relief would also be provided to farmers who have not been able to repay their loans and would take their cases in its hand in case the situation comes to the stage of auctioning their land.

Attacking Uttar Pradesh Chief Minister Mayawati, he said that she spent the hard earned money of the people on setting up parks and memorials and now she would have to give an answer to the people on it.

Ridiculing Mayawati, he said that she is the only living woman in the world who started the tradition of installing statues of living beings and also offering flowers to them.

Making an apppeal to voters, he said that they should vote for the SP for defeating communal and corrupt powers and establishing peace and amity in society.

He promised that his government would finish anarchy and restore the dignity of women.