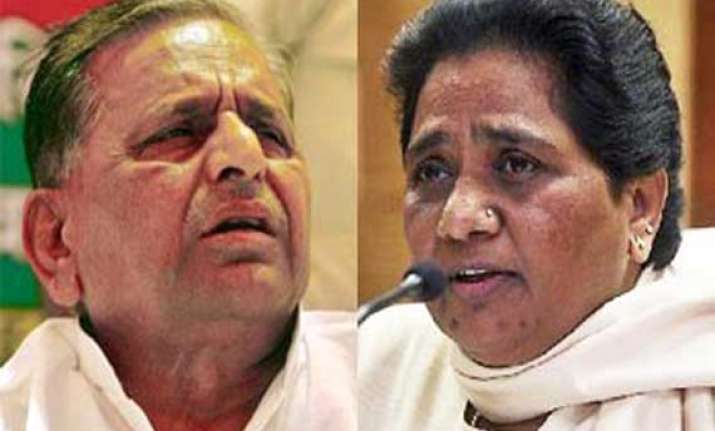 Lucknow: Alleging that Mulayam Singh Yadav has lost his mental balance, Bahujan Samaj Party president Mayawati today asked family members of the Samajwadi Party supremo to admit him to a mental asylum in Agra.
"He (Mulayam) has lost his mental balance due to fear of defeat in Lok Sabha elections. Such type of person in his family can term his grandson and granddaughter as 'Sriman and Srimati' (Mr and Mrs) in place of brothers and sisters," theBSP head told reporters here.
"I suggest his family members to admit him to a mental asylum in Agra for treatment," she said.
Mayawati's comments came in reaction to Mulayam's remarks against her at a rally in Faizabad district today.
"Mai use kunwari kahun, srimati kahun, ya behen kahun (should I term her (Mayawati) Miss, Mrs or sister," Yadav had said at the rally.
Reacting sharply, Mayawati said his remarks could incite "jatiya dange" (caste riots) in the state.
The BSP president also asked the Eelection Commission to initiate action against him and ban him from campaigning.
"Party cadres are very angry due to his statement and have been planning protests all over the state that can create a law and order problem.