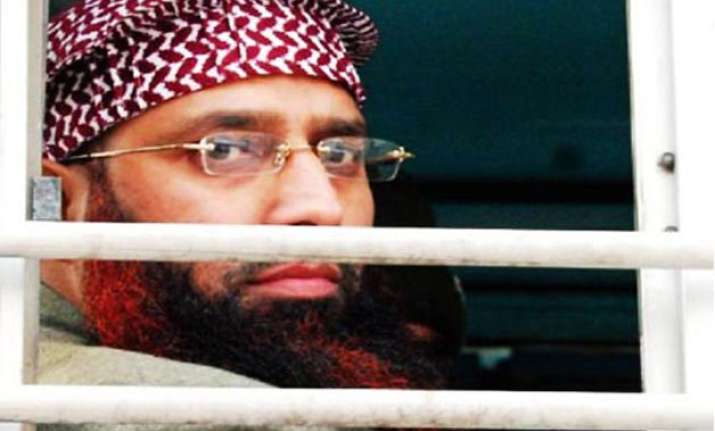 New Delhi: After Masrat Alam, Jammu and Kashmir Chief Minister Mufti Mohammad Sayeed is now trying to ensure release of another 'political prisoner' Ashiq Hussain Faktoo, putting BJP into even deeper troubles.
The release of hardline separatist leader Masrat Alam has already put BJP in a helpless position, with the party claiming that it was not taken into confidence while taking decision.
 Top sources of the Central government reveal that PDP leader Mufti got Alam released to build his image in the valley and now, he is trying to ensure release of Faktoo who is lodged in a Srinagar jail for past 22 years, making him the longest serving prisoner in the valley.
As published in Economic Times, a senior BJP leader said that the issue of release of 'political prisoners' was discussed while BJP and PDP were negotiating on the Common Minimum Programme however, he said, there wasn't any deal on it.
"There was merely a discussion on whether the status of political prisoners should be reviewed. Since there was no agreement, it was not included in the CMP," the leader said.
RSS has also cautioned BJP saying that such a move goes against party's core ideology of nationalism.
When Amit Shah met RSS chief Mohan Bhagwat and other Sangh leaders on Saturday, a Sangh leader said, "RSS asked BJP to tread carefully and not make compromises."
The security agencies have also stated similar concerns that release of separatists like Alam and Faktoo will vitiate the atmosphere of valley causing more terrorism. 
Faktoo, is a top-ranking former commander of the Islamist outfit Jamiat-ul-Mujahideen. He has been serving life imprisonment for his alleged involvement in the murder of human rights activist HN Wanchoo. His case is pending before the Supreme Court.
An official from the security agencies told that the release of separatist leaders like Alam and Faktoo will make the task of agencies much harder. He said, "BJP was not taken into confidence and nor were the security agencies."
Meanwhile, BJP sees Mufti's such moves as highly political and image-building exercises in the valley. One of the BJP leader even said, "BJP can't be seen to be supporting what Mufti is doing and cannot walk out of the new alliance. We should have seen it coming in view of the utterances Mufti has been making ever since he took over."