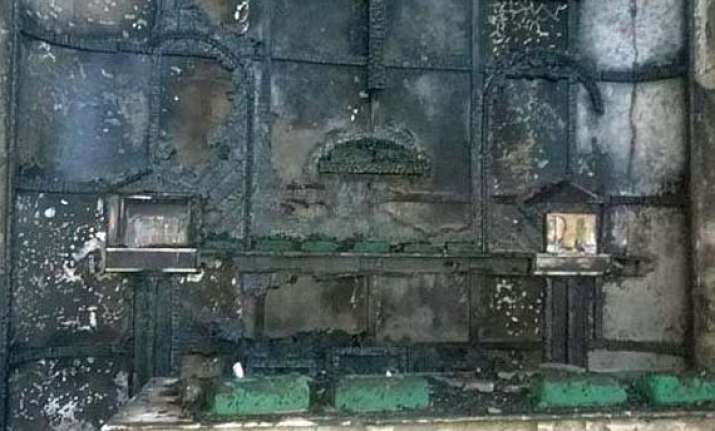 New Delhi: Members in the Lok Sabha today condemned the burning down of a church in east Delhi and "attempts" to give it a communal colour, with the government assuring them a thorough probe into the incident.
Raising the issue during Zero Hour, P Karunakaran (CPI-M) alleged that police reached the spot several hours after fire broke out in the wee hours yesterday, gutting the entire building.
Maintaining that the church and its exhibits were completely damaged and burnt down, he claimed it was "a pre-planned attempt and not an accident... The intention is to turn it into a sensitive communal issue."
As members of various opposition parties including Congress associated themselves with Karunakaran, the CPI(M) member said several MPs had visited the spot and spoken to the people there after the incident yesterday.
Responding to the matter, Parliamentary Affairs Minister M Venkaiah Naidu said it was "very serious. The incident is condemnable without any reservation."
He said he would urge Home Minister Rajnath Singh to order a thorough probe and inform the House.
The Catholic church in East Delhi's Dilshad Garden area was gutted in a fire, with preliminary investigations by the police pointing towards a deliberate attack.