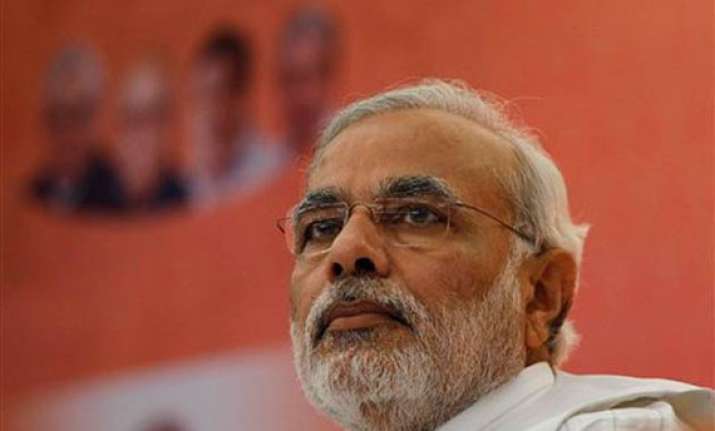 Gandhinagar, Feb 21: The Narendra Modi government today presented Budget 2013-14 for Gujarat at Rs 1,14,450 crore, trying to ensure "inclusive and comprehensive" development by bringing all sections of society on board amid talk of the national role for its leader.
While the Budget levies new taxes of Rs 289 crore, it gives tax relief of Rs 245 crore to different sectors, generating an overall surplus of Rs 840.45 crore.
The budgetary allocations in areas of women and child development, health, education and youth and cultural departments has gone up by Rs 4,053 crore, to Rs 24,586 crore.
The social sector allocations make up 42.03 per cent of total plan allocation.
The Budget specially provides for Rs 1,094 crore this year to fight malnutrition, along with an additional provision of Rs 24 crore for 'Balum Sukham' scheme, specially formed by the state government to fight malnutrition.
Presenting the Budget, Finance Minister Nitin Patel said: "Our government is committed to the development of every section of society and each and every area of the state. Inclusive and comprehensive development is our motto".
The Modi government has often been criticised for burgeoning incidence of malnutrition in the state, and its standing in the human development index.
"The government has increased its planned expenditure by 14.71 per cent to Rs 58,500 crore against the plan size of Rs 51,000 crore in 2012-13," Patel said.
The development expenditure of the state government has gone up to Rs 76,679 crore, which is almost 65 per cent of total Budget size of Rs 1,14,450 crore, he said.
The state Budget has estimated fiscal deficit at Rs 20,496 crore, which is at 2.57 per cent of GSDP and below the revised FRBM roadmap of 3 per cent.
The state government is under debt of Rs 1.33 lakh crore, which is projected to increase at Rs 1.58 lakh crore in 2013-14.
The Modi government has proposed to increase rate of tax on cigarettes from 25 per cent to 30 per cent.
It has also proposed to increase by 15 paise per unit electricity duty on industrial units consuming self-generated power.
The government has also levied 1 per cent tax on resale of vehicles to earn Rs 289 crore.
While the Budget has given a relief in VAT on a few items like micro-irrigation system equipment, educational items, incense stick dust, carbon credit, it has also exempted those earning Rs 6,000 or less a month from paying professional tax. The total relief comes to Rs 245 crore.
While some areas of the state are facing acute water scarcity due to deficient rains, the state government has made a provision of Rs 12,660 crore for irrigation activity which includes Narmada canal work.
The Budget has made a provision of Rs 9,391 crore for urban development department.
Hailing the budget, Narendra Modi said: "...Farsighted, which will promote inclusive growth. This Budget is touching upon every section of the society, connecting every section of our society and it is involving everyone in the process of development."
The opposition Congress said the Budget was far from being comprehensive.
"This is a direction-less Budget. It does not have anything for the larger sections of the state population," state unit Congress president Arjun Modhwadia said.