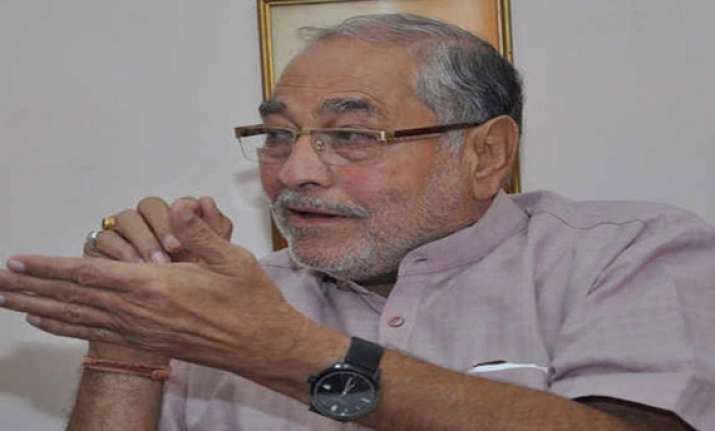 Varanasi: Appreciating love and affection of the people of Varanasi for his brother Narendra Modi, Prahlad Modi today said the BJP prime ministerial candidate will not leave the people unhappy after winning from here.
Asked whether Modi would retain Varanasi or Vadodara if he wins both seats, Prahlad said, "Vadodara is Modi's native place and cited an example that a person always has his place at his father's house even if he leaves it."
Prahlad, who was here on a personal and religious visit, said that Modi would really work for the development of the holy city and would not let the people be unhappy here after winning the seat.
He said that whether it was Vadodara or Varanasi both the cities were part of our country, so it's not a big issue but the development of this holy city was priority. Prahlad said that he was on a personal visit to the city for religious purpose to pay obeisance at Kashi Vishwanath, Sankatmochan and other temples of the holy city.
As the vice-president of All India Fair Price Shop Dealer's Federation, Prahlad said that wherever in the country he had toured he had found that the people want a change and to oust the Congress-led UPA government that has been in power for the past 10 years.
He further said that the entire nation wanted Modi to become the next Prime Minister. Prahlad claimed BJP itself will win more than 272 seats and NDA will add up to 300 plus seats in the general elections to form the next government.
He said that Modi had left home in the 1970s to join RSS and since then he had very little touch with his native place. He said the entire nation was Modi's family and he has a lot of responsibility to take care of everyone in the country.