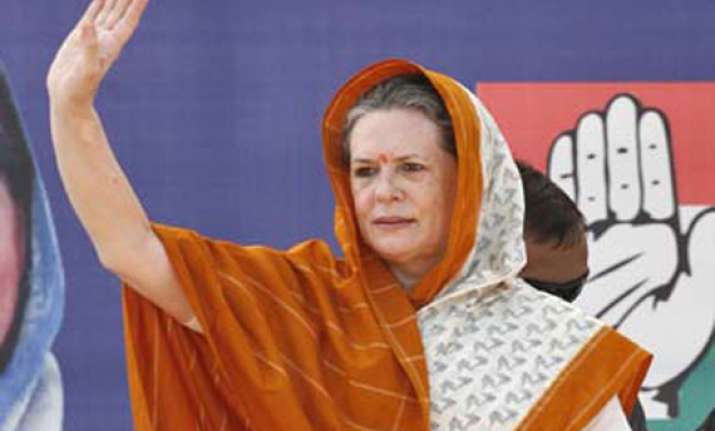 Kullu: BJP's prime ministerial candidate Narendra Modi is seeking to make political gains by soliciting support for his party in the name of Kargil heroes, Congress president Sonia Gandhi said Sunday.
"Unka dil sirf kursi mang rahain hai (Modi's heart only seeks power)," Gandhi said at an election rally here in Himachal Pradesh. "For political gains he is using the name of martyrs."
Gandhi, in her maiden visit to the state that will go to the polls May 7, said the BJP's political path would cause disaster.
"You should follow the Congress path, the path of development and prosperity, and strengthen democracy."
Describing the BJP leader as a 'pracharak' or propagandist, she said: "It seems he has started thinking himself to be the prime minister even before the results are out."
Listing out the achievements of the Congress-led UPA government in the past 10 years, Gandhi said her party didn't make false promises.