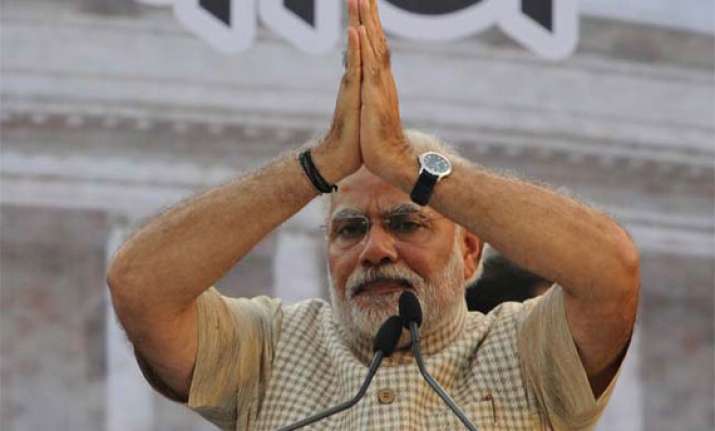 New Delhi: Jockeying for positions in the new Cabinet gained momentum today as Narendra Modi is all set to be elected as leader of the BJP Parliamentary Party and the NDA grouping tomorrow, ahead of his being called to form the government by the President.
Modi will meet President Pranab Mukherjee tomorrow after his election in the first formal step before he is sworn in as Prime Minister probably by the weekend.
A number of names of top BJP leaders including Rajnath Singh, Sushma Swaraj,
Arun Jaitley
,
Nitin Gadkari
, Murli Manohar Joshi and Venkaiah Naidu were doing the rounds for possible inclusion in Modi's Cabinet.
Besides, some leaders belonging to allies like Shiv Sena, TDP, Akali Dal and LJP may also be included.
The 282 newly-elected Lok Sabha members of BJP along with its Rajya Sabha members will assemble in the Central Hall of Parliament around noon to elect the 63-year-old Modi as their leader.
Shortly later, they will be joined by their counterparts from the allies who will elect Modi as the leader of the NDA coalition.