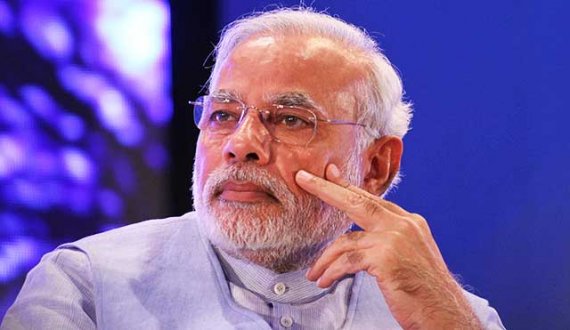 New Delhi: Five months into office, Prime Minister Narendra Modi has called all the Secretaries of the Central government today for an interaction during which he is likely to enquire about the work done so far and the next steps.
The top bureaucrats have been invited for high tea during which work is expected to be discussed, sources said.
Modi had held a marathon two-and-a-half hour interaction with 79 Secretaries and other senior officials of various ministries and departments on June four, barely nine days after assuming office.
At that meeting, Modi had asked bureaucrats to do away with 'archaic' rules and procedures which hamper governance by creating 'avoidable confusion'.
Expressing full faith in the commitment and competence of bureaucrats to build a better future for the country, Modi had asked them to simplify and streamline administrative rules and procedures to make them people-friendly.
Since then, the government has already identified over 1000 such laws and rules which are in the process of being scrapped.
He had 'encouraged the officers to take decisions and assured them that he would stand by them'.
Promising to be accessible to all officers, he had also encouraged them to approach him with their 'inputs and ideas'.