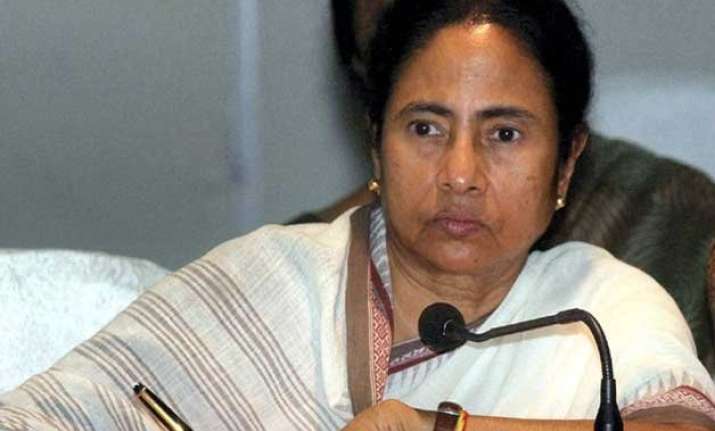 Kolkata: TMC supremo Mamata Bannerjee today rubbished allegations of an understanding between her and BJP, stating that she attended the IISCO programme along with Prime Minister Narendra Modi as it was related to the state's development.
"If I don't go, some people will say I lack courtesy. If I go, you will do Hindu-Muslim politics. There is a limit to everything and all kind of canards.
"And why will I not go, we have given land to IISCO plant and it is a programme relating to the development of the state. Why will I allow others to take away the credit?" she said while addressing a Trinamool Congress Chatra Prasihad (TMCP) programme.
Banerjee's comments come in the backdrop of allegations levelled by CPI(M) and Congress that her sharing of dais with Modi during the inauguration of modernised IISCO steel plant, was a result of a covert political understanding between BJP and TMC, over CBI going slow on the Saradha scam and TMC helping BJP by passing bills in Rajya Sabha.
Both Banerjee and Modi during the May 10 programme at Burnpur, had spoken in favour of strengthening the federal structure of the country by keeping the country ahead of state politics.
The West Bengal Chief Minister had also held a one-to-one meet with Modi and requested him to give a complete debt waiver to the debt-ridden state.
Banerjee was a bitter critic of Modi and his policies since last year's Lok Sabha poll. The relationship between the two plummeted last year when the Chief Minister refused to attend several meetings called by the Prime Minister.
Modi too during his election campaign in Bengal last year criticised the Trinamool Congress government on the multi-crore Saradha scandal and had promised to book the guilty.