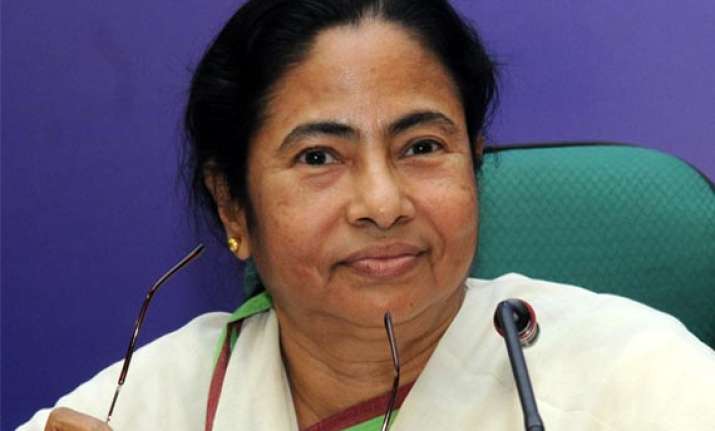 Kolkata, May 22: To ensure added importance to tribals in the state, West Bengal Chief Minister Mamata Banerjee yesterday announced a separate department of tribal affairs, which would be under her.
"Tribal people have many grievances, but they don't know where to lodge complaints to draw attention immediately. Therefore, a separate tribal affairs department will be created just like the minority affairs department and it will remain under me," Banerjee told reporters at the state secretariat.
With the decision to create a separate department, matters relating to tribal affairs would be transferred to the new department from the backward classes welfare department.
The decision followed a meeting between the CM and Akhil Bharatiya Adivasi Vikas Parishad (ABAVP) during which, ABAVP state president Birsa Tirkey submitted a memorandum to her.
"The adivasis are looking up to you and your government with great hope and eagerness for the survival of entire community. The tribal society could be saved if they are given opportunities and autonomy to frame their own developmental schemes, projects and self governance as provided under the Constitution."
"A strong and prosperous tribal community will help create a happy, prosperous and stronger West Bengal," Tirkey said in his memorandum.
The tribal delegation expressed happiness over the decision and thanked the Chief Minister while hoping it would help them prosper.
Banerjee expressed concern over alienation of tribal land in the state and said her government has already restored many such land and returned them to their tribal owners.
The state government is confident about total restoration of tribal land rights, she said.
Apart from this, 180 acres of tea garden land at Banarhat area of north Bengal have already been taken by the government. A food park will come up over 40 acres of it, while a film city will be developed on the rest to create employment opportunities for the tribals in entertainment industry, the CM said.
Referring to problems in tea gardens, Banerjee said after the panchayat polls, a tripartite agreement would take place to expedite development activities there and reconsider increasing the retirement age of the tea garden workers from 45 years to 58 years.
The state government is also keen on preparing a special plan for the protection of Toto community, which are on the verge of extinction, she added.