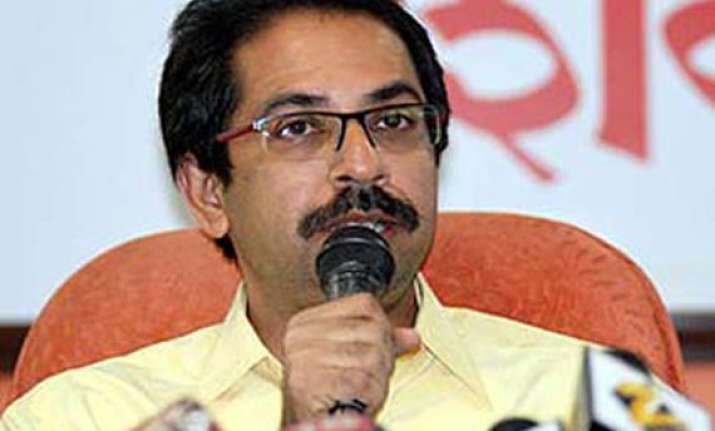 Mumbai: Coming barely five days before the Assembly polls in Maharashtra, Shiv Sena today released its election manifesto, which focusses on the overall development of the state.
The manifesto, released by Sena chief Uddhav Thackeray, stresses on keeping Maharashtra united.  
Sena and MNS have previously attacked BJP after charging that it was plotting to divide Mumbai and Maharashtra while NCP chief Sharad Pawar has claimed that the party was pursuing its agenda favouring the formation of smaller states.  
Sena vowed to once again make Maharashtra the most-favoured investment destination if voted to power.  Sena, which underwent a bitter split with BJP, its partner for 25 years, has promised to expedite infrastructure development in Mumbai through a slew of projects, including coastal road, freeing up of Mumbai Port Trust land, development of eastern coast and completion of the Navi Mumbai airport well within the stipulated time.  
The manifesto said that free tablet computers will be provided to students in the rural and urban areas of Maharashtra.
The tabs, which will come with solar power chargers, would be given to students of Classes 8 to 10 under the state syllabus, promised Sena.
Besides, Sena has assured that it would undertake beautification work for Mumbai and its beaches and develop Maharashtra as a business and agriculture hub.  The party also promised modern health facilities for the people of the state.