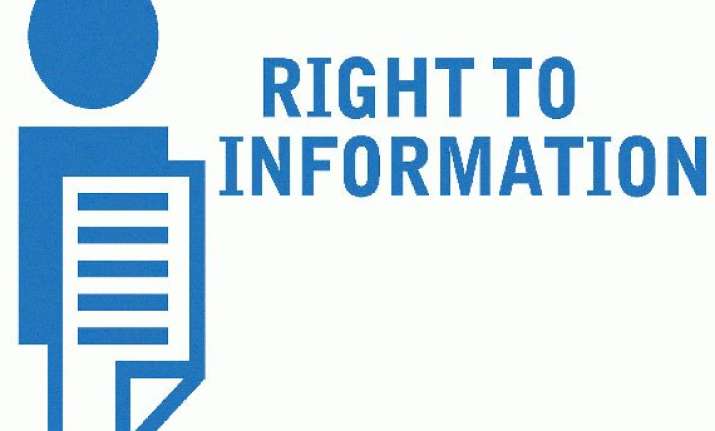 Mumbai: From New Year, people in Maharashtra will be able to seek information under RTI Act online.
Aiming to simplify the process of filing Right to Information (RTI) queries and usher in transparency in the system, the Devendra Fadnavis government has decided to enable people to seek information online, a move welcomed by RTI activists.
It has been decided to roll out RTI online in the state secretariat from January 1, 2015 and across the state in all government offices by April 1.
"When we (the state government) allow (s) people to make RTI queries online, we will be better poised to monitor these queries and ensure that information is provided to the seeker within a specific timeframe. As of now, if a person fails to get an answer within one month, he tries again, and this process goes on and on for certain queries. We want to put an end to this," Fadnavis told PTI.
"Once we make the entire process of filing RTI queries online and put in place a mechanism to track the status of these queries, over a period of time we will know when an officer from a department is defaulting on queries and not providing the required information. That will help us take necessary action against the erring official," he added.
Rajesh Aggarwal, Principal Secretary of the state IT department, said that the state began the process of letting people file RTI queries online a year ago, and that the intricacies were being worked out to modify the system to cater to Maharashtra's needs.
"We have copied the software from NIC Delhi and modified it to Maharashtra's needs, the language we need it in, etc. While we were working out on the intricacies of the software, there was also a kind of lag that was being experienced from the past one year when our work wasn't moving ahead. But since the CM (Fadnavis) has given a clear roadmap and said that he wants this project to start by January 1, it will be get done," he said.
Fadnavis said bringing in accountability in the system remains the top focus of his government.
"Good governance starts with accountability. We want to bring in accountability in the system. That remains our only aim. On the other hand if we find cases that applications are being filed to gain access to information for personal gains, it will make it easier for us to reject such applications," he said.
According to Aggarwal, the state government is eager to invite criticism at initial stages, adding that it will help ensure glitch-free services.
"When we start this system, we might face glitches. The site may also crash initially or people may criticise. But this is what we want. Only once we receive criticism can we correct our mistakes. User feedback is necessary. Many a times, hunting for perfection we fail to launch many things. We need to start doing things now. Perfection will happen with time," he said.
Welcoming the move, former Central Information Commissioner (CIC) Shailesh Gandhi said the government should not stop at only making the process of filing RTI queries go online.
According to him, the transfer of requests should be done electronically as well.
Read also: Maharashtra government to ensure skills development, says Devendra Fadnavis
"At times the Public Information Officer (PIO) does not have the answers to queries. In that case, they either seek assistance from relevant departments or transfer the query itself. All this can be done electronically.
"For now, it is all paperwork that consumes a lot of time. The government can put an end to this. In 3-5 years, it is not impossible to imagine that people will have access to Internet in some way or the other," Gandhi said.
"All the work that had to be done to get RTI online in Maharashtra was completed in May or June last year. But the then government did not do it for some reason. But this government has taken the initiative and this is good," city-based RTI activist Anil Galgali said.