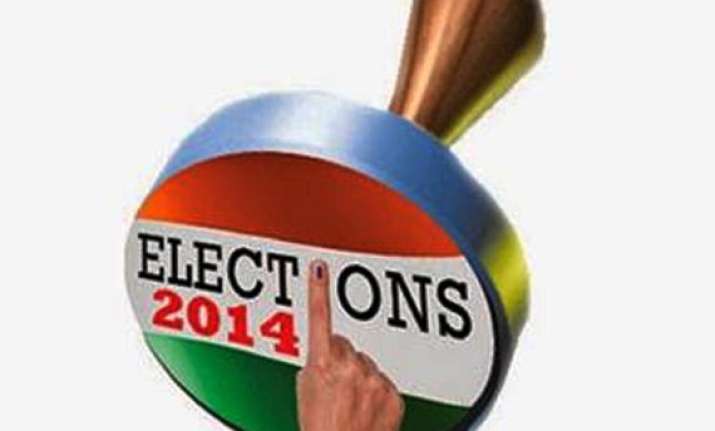 New Delhi: Even as Maharashtra and Haryana are set to vote tomorrow to choose their state governments, BJP has started the exercise of zeroing in on its chief ministerial candidates for the two states.
According to sources, BJP has shortlisted a few leaders in both states to lead it after the polls, although party leaders say that any final call would be taken by the elected MLAs and its parliamentary board.
In Maharashtra, BJP state unit president Devendra Fadnavis and Leaders of Opposition in Maharashtra Assembly and Legislative Council, respectively, Eknath Khadse and Vinod Tawde, are tipped as being in the race for the chief ministership in case the party wins majority seats.
In Haryana, state unit chief Rambilas Sharma, BJP legislature party leader Anil Vij and its young face, Capt. Abhimanyu, are among those who are said to be the prominent contenders for the top post.
However, BJP leaders are maintaining that no names for chief ministerial candidates have been discussed so far.
"BJP has neither projected anyone nor decided on a particular leader to be the party's CM candidate in Maharashtra. The party has not taken any conscious call on it.
"Since the party was contesting polls in an alliance with Shiv Sena that was broken at the last minute, BJP got barely any time to discuss the issue. The names doing the rounds in the media are (being ci ing circulated) by certain vested interests aiming to harm the party's interest," said BJP General Secretary Rajiv Pratap Rudy, the in-charge for party affairs in Maharashtra.
BJP national secretary and co-in-charge of Haryana affairs, Anil Jain, said, "It is the elected MLAs and BJP Parliamentary Board which will take a call on who will be the chief ministerial candidate. No such decision has been taken yet and the names being floated are being done by some vested interests."
Both Rudy and Jain, however, claimed that the party would get a clear majority in Maharashtra and Haryana and form the governments in the two states on its own.
"The campaign has been good and received an encouraging response that could lead to a landslide victory for BJP," Rudy said.
Party leaders in both states, meanwhile, held separate meetings to make last-minute arrangements ahead of the polling tomorrow.